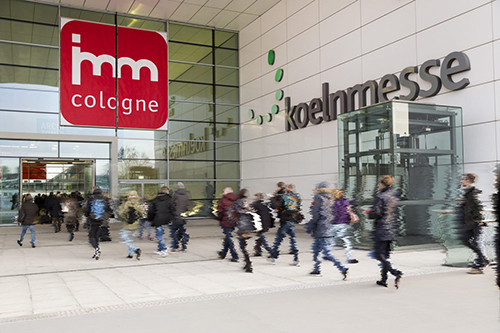 (Reference: IMM Cologne official website)
The 2020 edition of imm cologne wrapped up on January 19, just before the COVID-19 pandemic peaked in Europe. The show saw over 128,000 visitors, as many regard imm cologne as the most important date on the industry's calendar. Among the approximate 82,000 buyers who visited the show grounds, around 50% are from outside of Germany. Expo statistics indicate that visitor numbers still saw a small growth, which is an improvement compared to past trends.
imm cologne used themes to introduce the many parts of the industry, including vintage, reproduced, children, adolescent, kitchen, living room, and bathroom furniture. Others include assembly furniture, bedroom furniture, parts, furniture for restaurants, interior lightning equipment and lights, and decorative pieces. By leveraging its international reputation, imm cologne is a one-of-a-kind furniture show for its energizing and upbeat style. As the show opened in January, imm cologne organizers sought to open the new year with a bang. Exhibitors have expressed that the show is an example of a commercially successful international trade fair. A trait contributing to imm cologne's success is that it continues to adapt to the ever-changing market, strengthen ideas between attendees, and bolsters positive sales.
The majority of this year's visitors and buyers came from the Netherlands, Belgium, Italy, Switzerland, and France. The numbers from Russia and North America also significantly increased this year. Official show data indicated many of these buyers are from the top 30 global chains; DFS, Heal's, and John Lewis from the U.K., IDdesign, JYSK, Svenska Hem from Scandinavian countries, Finland's interior design group, Bromölla Möbelaffär, and Sängjätten. International department stores include France's alinea and BUT, Spain's El Corte Inglés, Japan's Nitori, and the U.S.' Boston Interiors. Internet retailer attendees include Amazon, Otto Group, and Wayfair. Buyers with designing backgrounds in household and interior design also came from the U.S., Canada, Asia, and Russia, signifying the show's strong attraction in international trade.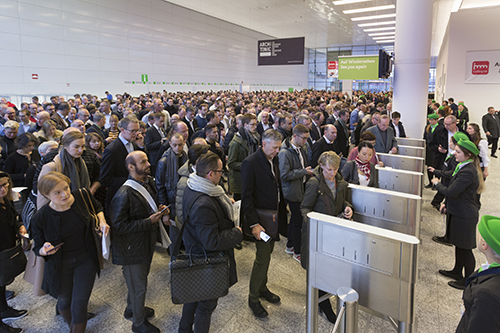 (Reference: IMM Cologne official website)
The pandemic impacted Taiwan's furniture industry and production management, with businesses pointing out how operations fell to a standstill. Apart from delaying deliveries, there are fears that firms will cancel orders as well. According to the Chinese media "Forward The Economist," countries worldwide have differing shutdowns and restrictions, leading to situations like a slowdown in American clients' sales. At the same time, orders will not decrease, but will likely end up delayed. Impact on the production side will inevitably impact operations, such as other retailers closing up. However, the Asia-Pacific region is considered the hub of the world's furniture production. As globalization expands and deepens its reach, the furniture industry has integrated into the global economy and sped its growth.
According to data from the Japanese furniture industry research firm CSIL, the global furniture market was worth US$460 billion in 2016; in 2019, that value was at US$490 billion. From a regional perspective, the international furniture manufacturing hub steadily moved to developing countries after the 2008 economic recession. Furniture made in the Asia-Pacific region was worth US$258 billion in 2019, making up 53% of the world's total furniture market value, effectively cementing its status as the world's furniture factory. How should the industry make its comeback in light of the pandemic? Sales in the upper half of this year have halved, supply fluidity was at a standstill, causing failure to deliver orders, ultimately cash flow became the most pressing issue. The industry should not regard Internet sales as the cure-all, as there should be an improved connection between online retailers and manufacturers. The key to recovering the sector is in expanding domestic market demand as export channels saw significant troubles.
When and whether the global economy could see a recovery due to the COVID-19 pandemic largely depends on developing a successful vaccine. Regardless, there is still optimism that the troubling times will quickly pass, and prompt a resurging economy and furniture industry.
Article Referenced from imm cologne / Forward The Economist