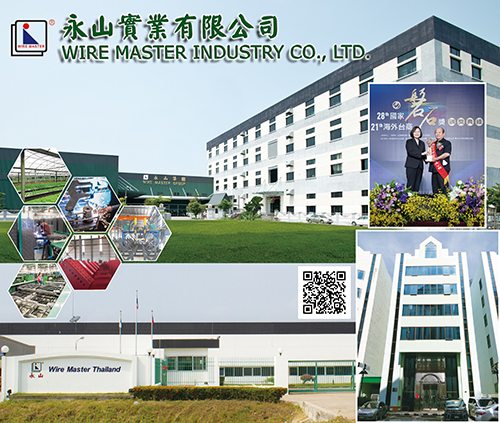 (Photo courtesy of Wire Master Industry Co., Ltd.)
In the face of fierce international competition and pressed by increasing costs, Wire Master Industry is set on improving product quality and continuous innovation to bolster its competitiveness and stay ahead of the market. The firm works with same-minded clients that put as much importance on quality as them, which strengthens long-term collaboration on both sides.
Founded in 1976 in Pitou Township, Changhua County, Wire Master is dedicated to developing and producing storage racks, Chairman Cheng Hsi-ming said. Wire Master was a household contractor churning out bicycle baskets and exported those products to Japanese traders at its inception. At the time, the firm stood by its dedication to producing quality products and on-time delivery, which garnered trust among Japanese clients. This dedication proved beneficial in the long run, as Wire Master began to invest in modern machinery to expand its production volume.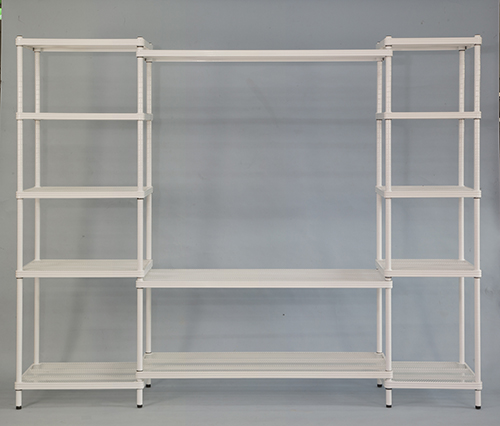 (Photo courtesy of Wire Master Industry Co., Ltd.)
Once the firm built up its expertise in core technologies and looked to more economical production bases overseas, Wire Master chose to build its overseas factory in Bangkok in 1991 for mass production. The firm would eventually move products that were more labor-intensive to be produced there. The Taiwan headquarters began focusing on developing new products and new production processes, including storage racks, multi-functional drawer storage racks, desktop drawer sets, and stainless steel cabinet storage racks for bathroom use. The firm also concentrated on products that require higher technology for production at headquarters. In the production chain, the product would be made from stainless steel material and enter the baked painting stage, further enabling the firm to ensure a one-step production process. This process can enhance the product's competitiveness globally and has gained international clients' acknowledgment and praise.
The chairman further emphasized that the firm is currently undergoing diversification. Aside from furniture and hardware fields, Wire Master is also investing in a wide range of areas, including hydroponically cultured vegetables, powdered milk processing, construction, and steel frame construction. Wire Master continues to employ its core managing principles: R&D and innovation, quality service, integrity, expertise, and affordable costs to design and produce practical, functional products. The firm believes that using simple methods while offering diverse selections can easily enrich lives and improve living quality.