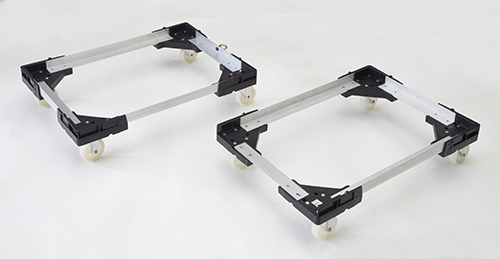 (Photo courtesy of Leiming Industrial Co., Ltd.)
Leiming Industrial Co., founded in 1993, is a professional maker of furniture, industrial casters, quality tiered racks, clothes hangers, plastic storage products, and high-precision injection services for OEM/ODM orders. The firm stands by its principles to do business with integrity and placing customers above all. Leiming aims to understand its clients' needs to offer the best consulting services, improve added value to the clients' products, and introduce a win-win situation for both sides.
Leiming maintains a strong reputation among its clients and a visible standing in the international market. The firm built a new factory in 1997 to meet market demands, furnishing it with 600T high-precision machines in large, medium, and small models. In 2003, the firm set up its second factory, intending to steer clear of raw material price fluctuations by moving towards a bulk-purchasing model to lower costs and maintain zero inventory. Leiming built its third factory in 2007 and set up a punching processing and assembly departments. The firm also acquired an inspection instrument with specifications on par with the Industrial Technology Research Institute, and torque testing equipment for casters. Products are required to pass a 24-hour destructive testing process before shipping.
The firm was able to build up a standardized process thanks to years of experience, which has not only helped lower production costs but also improve delivery and even meet emergency orders. Equipped with state-of-the-art machinery, Leiming can offer quality and reasonably-priced casters of various applications, including those for furniture, office, household appliances, industrial, instrument, medical, plastic casters for household use, and plastic punching OEM services.
To ensure clients' products meet market needs, the firm can also manufacture according to clients' product designs, bolstering the clients' advantage on the global market.