Put Your Trust in Ever Pioneer's Quality Products
2020/09/07 | By CENS | EVER PIONEER CORP.
Ever Pioneer Corp., founded in 1976, is a well-established metal stamping manufacturer based in Southern Taiwan. Chairman Liu said the firm had conducted its business with integrity and quality since its inception, which he attributed to maintaining long-term relations with its clients. The relationship with their clients is similar to how they treat their teams, intending to benefit one another.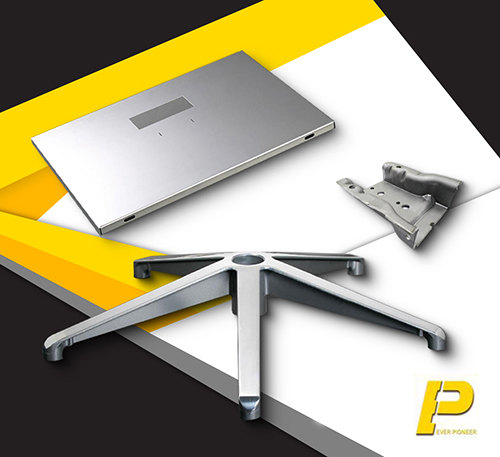 (Photo courtesy of Ever Pioneer Corp.)
In the past 44 years, the firm has leveraged its accumulated know-how in metal stamping to provide its clients with a more comprehensive consulting experience for product designs and development. Clients can roll out products that are not only higher quality but maintain competitive pricing as well. Ever Pioneer can also develop and repair molds, eliminating clients' needs to outsource related costs. The firm has expanded its range of services to include welding, tube bending, and assembly, making them fully capable of offering a complete package of services for clients.
In terms of machine processing equipment, aside from the traditional stamping machines, the firm also has machine variations ranging from 80 tons to 250 tons, fulfilling the wide-ranging production needs of its clients. The firm has also invested training its technicians in the latter stages of assembly, which allows the firm to offer standardized assembly processes, increasing yield rates of product assembly, and improving assembly efficiency.
Ever Pioneer has invested in new machines and measuring equipment in recent years, buoyed by years of experience in the metal stamping industry. The firm will continue to enforce the highest standards of production management control when developing metal stamping parts in the future. Ever Pioneer wishes to show its commitment to rolling out quality products and instill clients' confidence in them. The firm currently produces products ranging from chair swivel plates, chair parts, system furniture parts, vehicle decoration strips, engine parts, stamping parts, cable trays for solar energy systems, and locking parts.
Ever Pioneer Website: http://www.ever-pioneer.com.