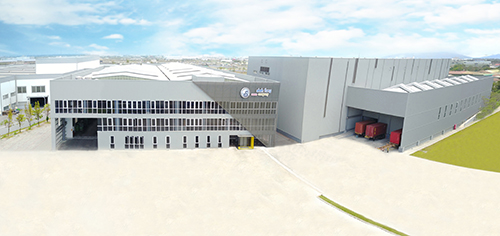 Sheh Fung owns three factories, one of which located in Mituo District, KaoHsiung primarily focuses on packaging and heading.
■ Huang Chih-ming
Located in Kaohsiung, Taiwan, Sheh Fung Screws Co., Ltd focuses on manufacturing three categories of screws: self-drilling screws, painted screws, and wood screws, often found in wood construction, sheet metal roofs, wood footpath, and DIY home decor applications. Currently, the U.S. is the firm's primary market, making up 64% of sales, 7% for Europe, 6% for Asia, and 12% for Australia. Clients include distributors, brand owners, and manufacturers.
The COVID-19 pandemic prompted home decor needs to increase in the European and American markets; starting from July, clients have begun to resume delivery and accept orders, even shipping out orders initially postponed. The firm expects to see this trend continue until the year-end. At present, demand for painted long screws continues and could buoy the firm's confidence to hit NT$2 billion for yearly sales, a 10% increase compared to last year's growth.
Sheh Fung Screws says their profits have improved in the past two years due to adjusting its product strategy. The firm focused on medium to small-sized screws but turned to develop medium to large-sized painted screws two years ago and continued to discuss new designs with clients. These screws can replace the traditional kind of wire nails as a medium to large-sized painted screws are much more robust, and users can directly drill them into wooden structures. The firm found its production ratio of this particular product specification has grown from 10% in the past to 30%. More people are making redecorating or renovating their homes with the pandemic and has continued to boost demand for related products.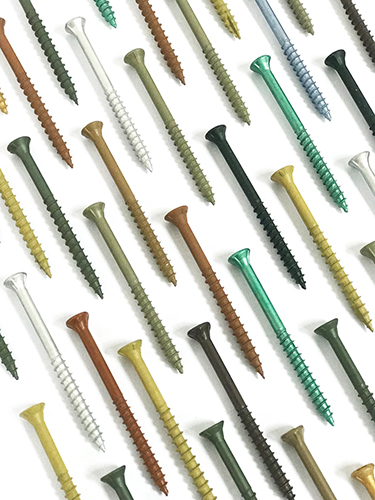 Coated Screw with various color and good corrosion resistance.
Reports indicate that longer screws only became more popular in recent years and are often used to strengthen wooden houses' structure. Compared to the market demand for time-efficient screws, there is the growth potential for longer screws. For instance, Sheh Fung's long-sized screw sales rose from 10% to 30%, becoming a driving force for company sales.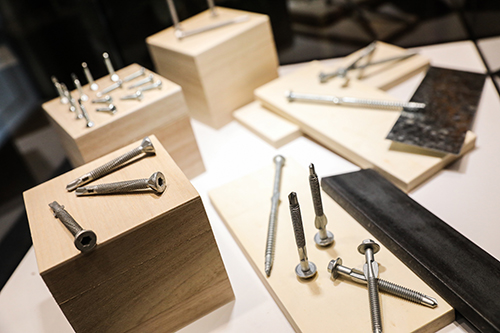 Sheh Fung's self-drilling screws are well-recognized by all circles.
Sheh Fung decided to seek out locations to build a factory in southern Vietnam in 2019. The primary considerations are to ensure quality raw materials, as the Formosa Steel Corp has a plant in Ha Tinh, and enjoy preferential tariffs when exporting as well. The Vietnam plant will produce lower-margin screws, and the firm expects to commence operations in the first quarter of 2022.
If you need more information, please contact:
SHEH FUNG SCREWS CO., LTD.
Email: shehfung@shehfung.com
Website: https://www.shehfung.com