Taiwan Hand Tool Manufacturers' Association(THTMA) is slated to organize the 2021 Taiwan International Hardware Show after decades of outsourcing to local organizers, with Economic Daily News (EDN) in charge of implementation, and Taiwan External Trade Development Council handling invitations for international buyers.

Current dates are scheduled for July 15 to July 17, 2021, at the Taichung International Exhibition Center. THTMA Chairman Huang Hsin-te and EDN Vice President Chou Tsu-cheng, the representation of both sides, signed an MOU on Oct. 5, signaling the start of the show's cooperation.

Taiwan is long-known as the world's hand toolmaker, with the hardware and handtool hub located in Greater Taichung of central Taiwan: 70% of the island's enterprises are assembled in the area. International buyers can visit the show and take an approximate-30 minute tour of the local industry hub.

Huang pointed out with the seriousness of the global pandemic, many global hardware shows have been canceled, except for Taiwan's. Talks with the previous and current organizer of this year's show have been unproductive, with the uncertainty of visiting international buyers as the central contention point, Huang said.

Despite the challenges, THTM opened its second headquarters in Taichung and equipped it with inspection instruments and obtained the Industrial Technology Research Institute's assistance in using AI to analyze metal surfaces.

Show areas will include Tools and Parts, Locks, Fasteners, Construction Materials, Gardening, and Outdoor tools, Automotive Repair-use items and parts, Hardware machinery, and factory equipment, and Safety Equipment. On EDN's side, the newspaper will also provide early-bird discounts for exhibitors. At the same time, its online-sourcing provider CENS will bring over 40 years of local and international exhibiting experience to the table.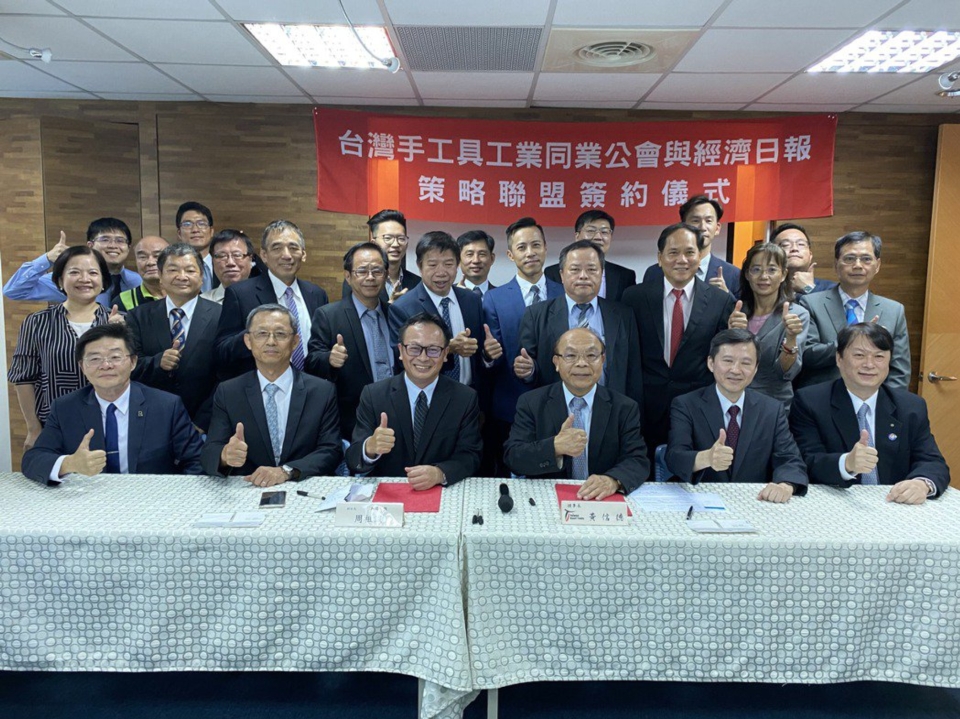 THTMA and EDN representatives attend a meeting to sign an MOU signaling cooperation over hosting the 2021 Taiwan Hardware Show. (Photo courtesy of EDN)