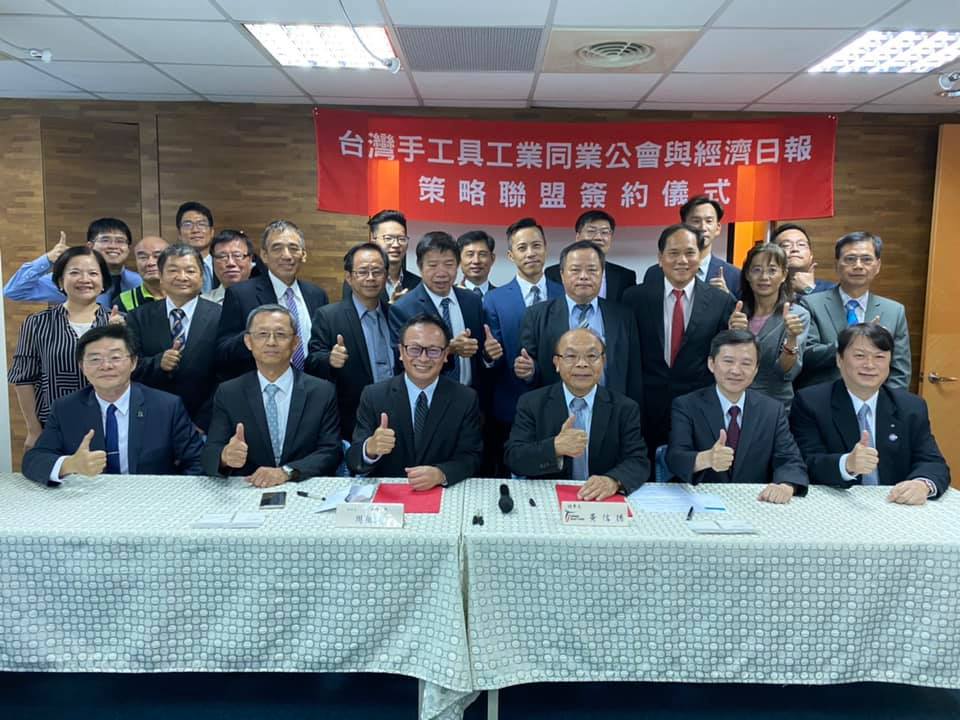 The 2021 Taiwan International Tools and Hardware Exhibition is organized by THTMA. Supported by directors and members, which will put every efforts to make sure the exhibition is conducted successfully. Photo by CENS
With its moniker of the "Hand Tools Kingdom," Taiwan has continued to ride on a robust competitive outbound performance. From focusing on OEM, the hardware industry is now venturing into R&D and developing brand awareness. The sector is also more likely to deal with orders in a group than the past's individualistic approach. While the rest of the world continued to grapple with the COVID-19 outbreak and disruption of existing supply lines, Taiwan's hardware industry continued to grow and inject R&D investment for new products.
CENS recommends several hardware and hand tool products from the 2020 line-up. The first is ALLPRO's sheet metal shears, the best for cutting through metal materials; MaxClaw Tools' tube straighteners with its compact size for easy carrying; Jun Kaung Industries' trailer winches and hand pullers for usage in the watercraft industry; E-Make's Tool Boxes with fingerprint security sensors to ensure top safety purposes; Hans Tools' quality hand tools; Power & Hard Industry's steel-wire and cable cutters for durability; Chung Hsiang's water tube pliers for versatile applications.
Most notable in the industry is Stand Tools; its professional torque wrenches can measure ranges as low as 0.3Nm, and the highest at 2000Nm, while maintaining 0.5% torque measurement accuracy. These specifications mean users can apply it to areas that require high precision, such as producing small objects such as precision instruments and repairs, for example, PCBs, or application in energy industries, highspeed rail or metro construction, and the defense sector. The firm also has its in-house torque calibration instruments and research labs, contributing to the firm's ability to lead the industry by providing accurate and precise products.
The Taiwan Hand Tool Manufacturers Association will team up with Taiwan's leading economic and finance media Economic Daily News (CENS), to host the 2021 Taiwan International Tools & Hardware Exhibition. The show is slated to open on July 15 to 17 (dates could be subject to adjustment due to the pandemic) at the Taichung International Exhibition Center. The show will include eight areas: tools and accessories, locks, fasteners and fittings, building supplies, garden and outdoor equipment, automotive supplies and accessories, machines and plant equipment, and safety equipment. Buyers are welcome to attend; for more information, please visit www.cens.com/censv1/en/exh_inner.jsp?ED_ID=2012 to fulfill procurement inquiries.