The latest October passenger car statistics from the China Passenger Car Association (CPCA) showed record-high new energy vehicles (NEVs) vehicle sales, boasting a 21%-growth compared to September.

CPCA data indicated October sales hitting 191.992 million vehicles, an 8% yearly increase. New energy-powered cars 134,000 cars were sold, signaling a 112% yearly increase and a 21%-growth compared to September. Amid an economic recession during the pandemic, new energy-powered vehicles have buoyed China's automotive sales.

Amid China's shopping season, its ingenious-made brand SAIC-GM-Wuling Automobile has also upset Tesla's top seat with its new NEV offering, Wuling Hongguang Mini EV electric vehicle. CPCA's data has shown that Chinese brands were performing well in October.

China's passenger car sale records show a positive average of 8% growth for four consecutive months. CPCA has said this year's sales accumulated growth rate between January and October marked around 10.2%, a 2-percentage point increase compared to January to September data, which signaled an industry slowly recovering from the COVID-19 pandemic impact.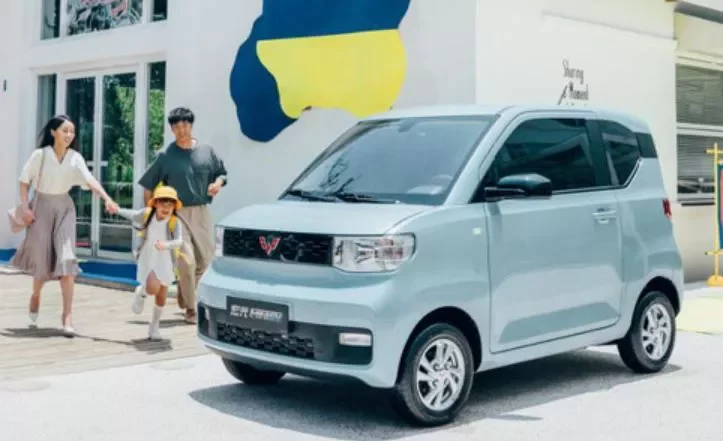 China`s Ingenious Car Brand Wuling Hongguang Mini EV has toppled Tesla to become the most popular EV in the Chinese market. (Photo taken from BitAuto)
Chinese Gov't Encourages Economy Stimulus with Consumer Policies
Amid a warming automotive industry, the Chinese government also rolled out consumer policies to encourage the economy. Premier Li Keqiang hosted a State Council meeting and brought forth policies encouraging domestic demand.
The first item on the agenda was bolstering vehicle consumption by encouraging increasing vehicle plates in each province. The latest policy would be the first new policy targeting strengthening the domestic market since China signed the RCEP on Monday.
The State Council had remarked the signing of the RCEP would help stabilize industry chains, production chains and improve the economy.
Among the four-item consumption policy, with boosting car sales at the top, Li also named upgrading home appliances as the next area to bolsters sales. The government would offer subsidies for purchases of green, smart home appliances.