Looking back at the global social and economic impacts of the COVID-19 pandemic, the automobile industry could not escape dwindling demand or disrupted production. The situation is especially crippling for Taiwanese companies as a majority relies on outbound exports to Europe and the U.S., both major outbreak hotspots. However, the pandemic also unexpectedly unveiled a potential business market.
LC Fuel Tank, based in Taiwan, was undeterred by the outbreak, as demand for fuel supply systems grew instead. General Manager Chan Yu-Peng said they observed that essential vehicles such as ambulances, fire engines, and delivery trucks were in hot demand, indirectly bolstering market demand for fuel tanks to power the cars.
As LC Fuel Tank has more than 40 years of experience in the industry, they can offer mold development experience and maintain a vast inventory of its many various molds, helping clients save on development costs. During the pandemic that disrupted the global production and supply chain, LC Fuel Tank's sophisticated experience has proven invaluable to their clients, allowing them to trust the company with their orders amid an unprecedented climate.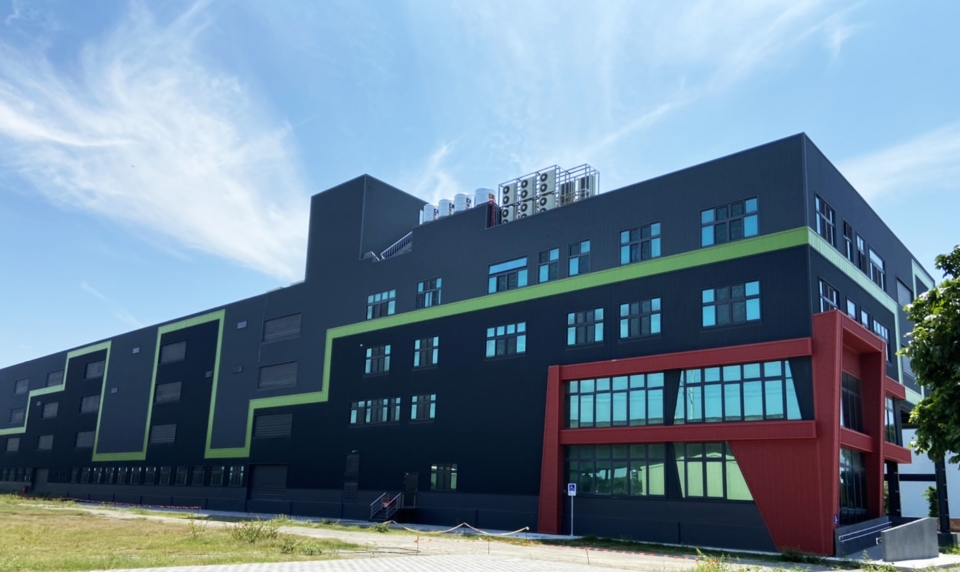 Flexible and Professional
LC Fuel Tank offers mold equipment for more than 1,000 toolings for fuel system products, making it the most globally competitive company among automotive fuel tank suppliers and raising the threshold incredibly high for newcomers. Chan says their ability to offer various molds has helped stabilize what could have been a disrupted future. To pull ahead of its competitors even further, LC Fuel Tank has implemented new Computer-Aided Engineering (CAE) software into its newly constructed factory, which would help the company optimize mold R&D.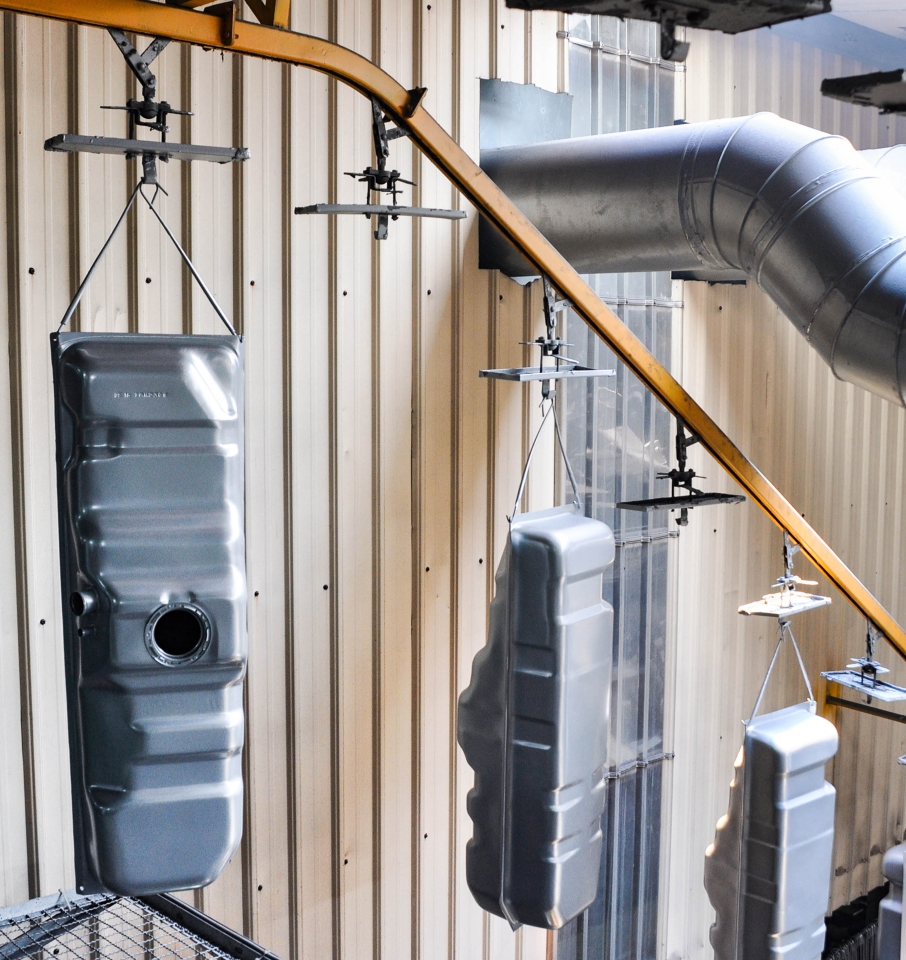 One of the biggest reasons behind LC Fuel Tank's success in earning their clients' trust is its commitment to providing the best quality by purchasing Japanese production equipment. LC Fuel Tank also implemented 3D and 2D laser cutting machines, which has reduced mold development time, enabling them to provide flexible, high-mix and low-volume production. The upgraded equipment also improved their ability to make more precise products. The newly-finished factory in Xiluo Fu Tian Industry Park has fitted in a production chain with automated robotic arms, aimed to take the quality to the next level, and increase the production volume twice-fold.
LC Fuel Tank has followed stringent measures to ensure quality control, sending each fuel tank to undergo rigorous quality inspection. The tanks must also go through high-precision electronic anti-leak testing.
Besides bettering product quality, LC Fuel Tank has shown its concern for the environment by adopting the eco-friendly coating procedure, powder coating.
The powder coating procedure does not involve VOC usage, unlike liquid coating.
To improve the coating process, the powder coating technique uses an electrostatic gun to coat the fuel tank surface evenly. The products are then baked at 220 degrees Celsius, making it easier for the powder to stick to the surface and achieve high-quality coating characteristics. Compared to liquid coating, powder coating lasts longer, has better friction resistance, adhesion, and corrosion resistance.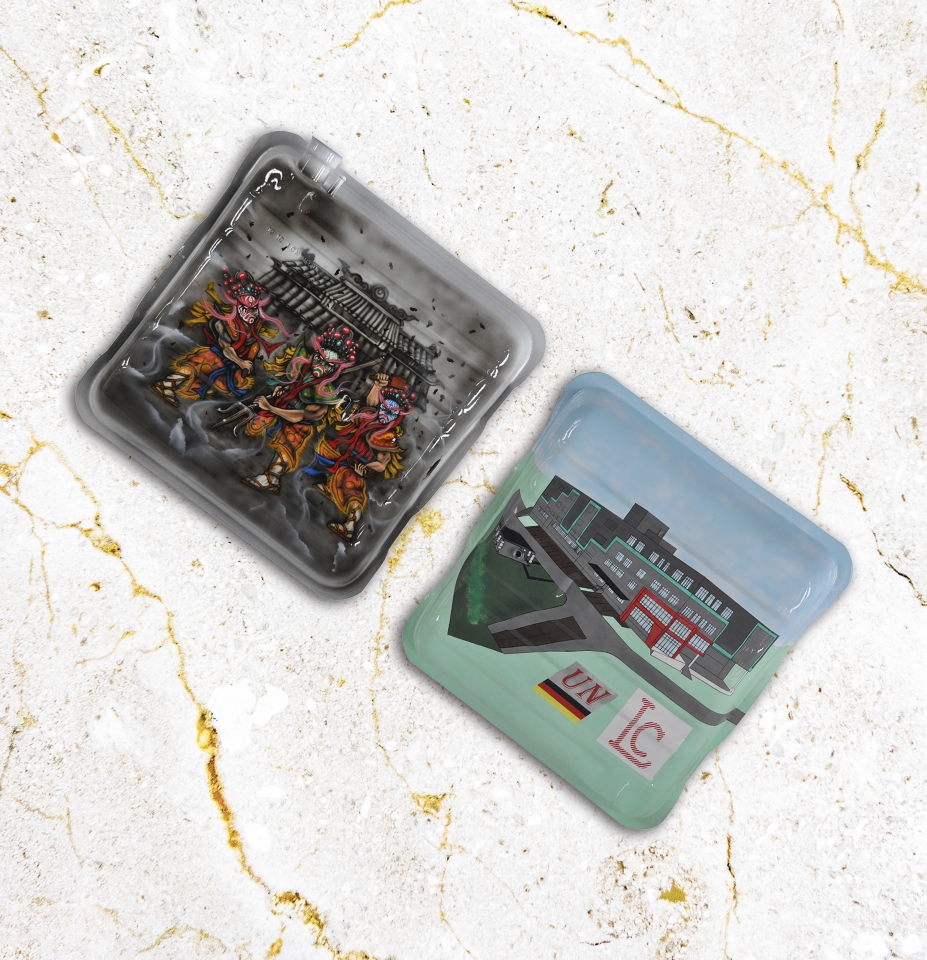 Vintage Cars in the Stay-at-Home Economy
In recent years, LC Fuel Tank's focus in providing fuel systems for pre-1980 vintage models with its years of experience has earned global corporations' support, such as those in North America, Germany, and Europe. The company has since obtained Tier 1 auto parts supplier status, shipping to North America and Europe, where clients are mostly high-end brands. Chan said 70% to 80% of vintage auto parts found on the market in Europe and the U.S. are made in Taiwan, indicating clients' trust in their abilities, quality, and competitive pricing.
He also pointed out that many of these vintage car enthusiasts have a personal connection and memory with automobiles. Coupled with the deep-rooted DIY culture in Europe and the U.S., LC Fuel Tank has seen continual growth year after year since their market entry, and this year is no exception.
Due to the COVID-19 pandemic, many consumers in Europe and the U.S. have delayed plans to purchase new vehicles, choosing to repair or upgrade existing vehicles instead. Especially in Europe, clients prefer products with the best quality, a market segment that LC Fuel Tank has actively nurtured with its competitive pricing and high-quality products.
Renewable Energy on the Horizon: Taking Things Step-by-Step
However, the build-up of renewable energy trends in the past years is here to stay, as governments globally pivot to banning fossil fuel vehicles. For example, Norway will become one of the first countries to implement the ban on fossil fuel cars and embrace the electric vehicle market. For companies like LC Fuel Tank that have built their foundations on traditional auto parts, what would be the next logical step for them?
Chan remains unperturbed, saying they will embrace the challenges and continue to service their clients to the best of their abilities. LC Fuel Tank's newest factory expansion plans were scheduled to wrap up in 2020, which would enable them to increase production capacity this year. At present, the company continues to keep track of orders and timely shipping.
Despite the challenges ahead, LC Fuel Tank will continue to innovate and improve its products, spreading awareness of Taiwan's quality services to the global market.
LC Fuel Tank's ability to provide flexibility and quality products will enable them to outshine competitors amid the disrupted global supply chain in the post-pandemic era.