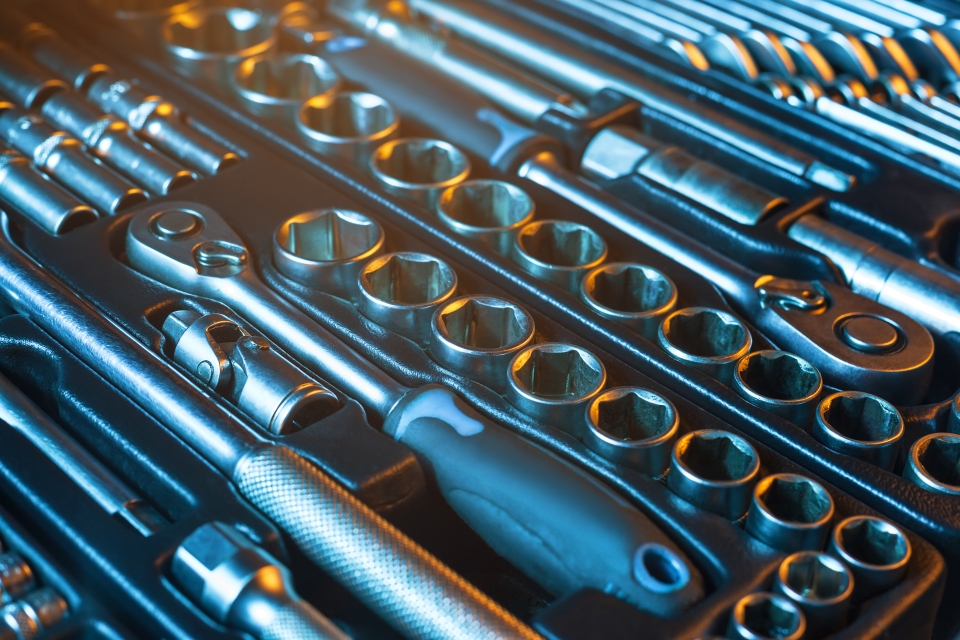 ▓Stephanie Chao
With the industry undergoing development for over half a century, Taiwan's hand tools industry has grown into the world's second-largest export country, and one of Taiwan's most critical outbound-oriented industries by housing the entire production chain, from upstream to downstream and handling operations ranging from molding, heat treatment, forging, electroplating, and assembly in Central Taiwan. In numbers, approximately 70% of the industry is clustered in the central region. Each year, the hand tools industry can create approximately NTD$120 billion in industry value. The most significant advantage to Taiwan's centralization of the hand tools cluster in Central Taiwan is that due to the varied and complicated processes required to produce a hand tool, it would be difficult for companies to oversee each operation under one roof, thus strengthening Taiwan's role as a top hand tool export country.
Taiwan's hand tools businesses enjoyed transferred orders from China as the U.S. imposed trade restrictions on the world's most prominent economic entity in the hand tools industry. For example, the hand tools industry saw the most lucrative growth in terms of export value in 2018, at USD$ 3.86 billion. However, in 2019, the synergy propelling transferred orders from China faltered into 2019, which saw a slight decline to USD$3.8 billion.
In 2020, current obtainable statistics reported by Taiwan's non-profit trade promotion organization Taiwan External Trade Development Council (TAITRA) show that in the first ten months of 2020, the hand tools export value saw a 3.6% YoY decline. While Taiwan remained mostly unaffected by the pandemic as of writing, other countries were not so lucky. As hand tools rely on the performance of different industries, such as machinery, aviation, aerospace, and automotive, to name a few, these were also heavily-hit sectors as economic performance suffered amid quarantines and lockdowns, further impacting Taiwan's hand tool firms in the first half of 2020.
Yet, other sectors performed surprisingly well, having bounced back from the initial decline in the early stages of the pandemic. According to an industry report issued by TAITRA, Taiwan's housing industry saw significant growth, bolstering the construction industry. Coupled with the deep-rooted DIY culture in Europe and the U.S. — a significant outbound market destination for Taiwan — TAITRA expects to see the global hand tools market to grow USD$262 billion between 2020 and 2024. The non-profit organization pointed out that despite the YoY decline between January and October 2020, Taiwan held onto a positive growth of 6.6% and 5.9% to the U.S. and mainland China, respectively, indicating that both markets continue to see significant demand for hand tools in an otherwise unfavorable pandemic-riddled situation.
The insight is backed up by the Economic Ministry Industrial Development Bureau Metal and Mechanical Industries Division Chief Chang Shang-chun, who outlined that many businesses saw an extreme disparity between the first half of 2020 and the latter half. Chang said they expect to see stable growth in the industry going into 2021, thanks to the DIY culture in Taiwan's major export destinations in Europe and the U.S.
TechNavio's report indicated that the global hand tool industry would reach USD$125.5 billion in scale by 2022. The report analyzed that the U.S. traditionally catered to professional users of hand tools. However, with the general public getting into home renovation and the growing popularity of the DIY culture, America now tops the world in terms of the global DIY market, followed by China and Germany.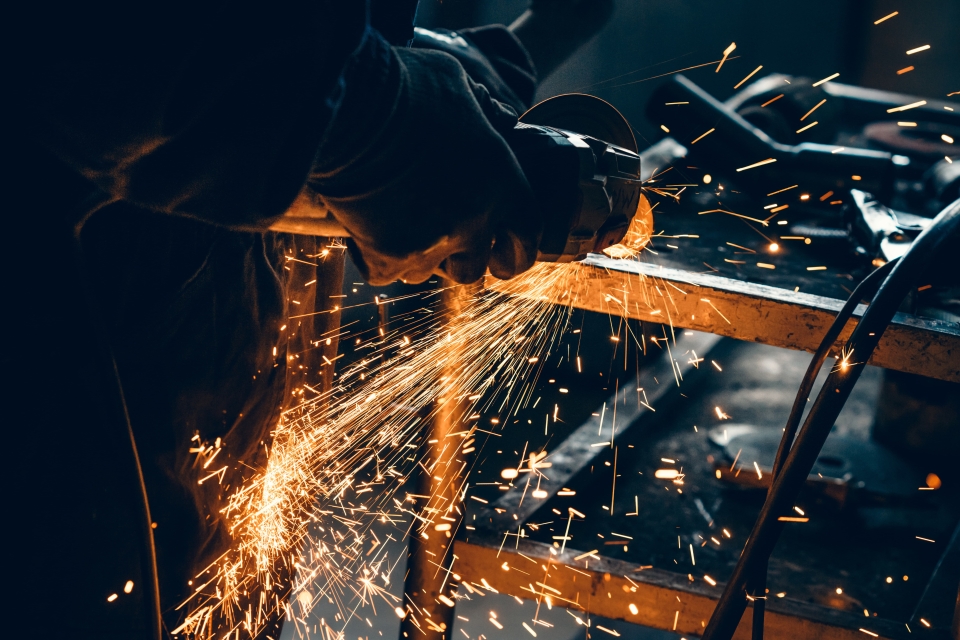 Photo courtesy of CENS
The Urgency for Digital Transformation
Taiwan's strong pandemic response has helped elevate its global standing and stabilize its economy, making it one of the few countries boasting positive growth. However, the relative success in Taiwan's model could serve as a double-edged sword. The domestic industry must continue to look ahead, as businesses abroad have accelerated digital transformation as an absolute necessity amid lockdowns and quarantines. The most straightforward digital transformation application in traditional industries such as hardware and hand tools would be employing digital technologies to improve production efficiency.
For example, Machan International is among the domestic hand tool firms that had an early start, successfully incorporating smart manufacturing capabilities into its operations, and begun to reap benefits from it. Increasing automation and smart production have enabled Machan to accelerate its manufacturing, reduce costs, and introduce information integration and collection into its operations. As they say, "time is money," the same can be said for data.
The pandemic has also forced traditional industries to rely less on face-to-face meetings, attendance of global expos, and take things online. For example, TAITRA hosted online procurement sessions for hand tool firms with international buyers, which attracted 138 buyers from 36 countries within a month of registration. At least 60% of the registered buyers were from Europe, the U.S., Japan, and China.
As Taiwan's hand tool firms rely on outbound venues, traditional channels for businesses like attending global hardware expos have dramatically decreased amid the pandemic outbreak. While Taiwan could resume business as usual, many notable expos were either canceled or postponed to 2021. Many expos opted for a hybrid method in Taiwan by concentrating on offline events for domestic businesses and directing outbound focus through online channels. Many foreign media outlets have noted the change, observing that even in the future, without global travel restrictions and the threat of a pandemic looming overhead, the hybrid model would be here to stay.
Intrinsically Linked to Industries
Much like the global production chain, the hand tools industry is closely linked to other sectors. As of writing, even if the worldwide distribution of the COVID-19 vaccine is underway, the global pandemic situation has led to uncertainty, stunting global economic growth. For Taiwan, however, things look more optimistic. Taiwan Institute of Economic Research's (TIER) latest report issued late December pointed out that in Taiwan, thanks to stabilizing global oil prices and growing global demand, traditional industry exports, production, and outbound orders have increased significantly. Compared to the general outlook among traditional industry companies polled in November, the firms report an optimistic December and first-half of 2021 compared to enterprises' general view. For example, the electronics industry enjoyed a considerable growth of demand, buoying spirits in the electronics machinery industry.
In terms of outbound trade, even if the peak for electronics-related products is ebbing, industries are buoyed by new emerging technologies and remote applications' popularization. This has led to outbound growth in electronic parts, communications, and visual-audio products, still boasting double-digit growth. With upward-trending global oil prices, traditional industries are also seeing a favorable resurgence. Aside from textiles and minerals that continue to see negative growth, other traditional exports maintain positive expansion, rounding up November's overall outbound YoY growth at 12.03% and marking a fifth consecutive month of growth. Overall, TIER's report indicated that export figures between January to November of 2020 saw a YoY increase of 4.20% compared to 2019.
With the machinery equipment industry experiencing a lower base period and semiconductor production continuing a stable growth, the hand tools, metals, machinery, and other machinery and parts-producing sectors are also significantly upping production volume to meet client demand. The struggling machinery equipment industry could return to double-digit YoY growth at 13.77%, marking the most significant increase since June 2018.
Though, the biggest challenges that export-oriented industries like hand tools and hardware face are external. Metal and Mechanical Industries Division Chief Chang Shang-chun said businesses are especially concerned about two issues: the first being Taiwan's exclusion from regional trade pacts, such as RCEP and CPTPP where Taiwan's main competitors Japan and China would enjoy tariff-free trade, and more importantly, Taiwan's Dollar exchange loss.
Despite the global situation going into 2021, in mid-2020, Taiwan's President Tsai Ing-wen visited the island's hand tools hub, Taichung City, to tour local firms and show support for impacted traditional industries the COVID-19 pandemic outbreak. She highlighted Taiwan's traditional industries' circumstances, mired between the U.S.-China trade war and COVID-19 pandemic's disruptive impact, cumulating into the urgent need for a digital transformation of internal operations. Despite the unfavorable global situation, Tsai expressed faith and optimism in Taiwan's hand tools firms' ability to turn crises into opportunities.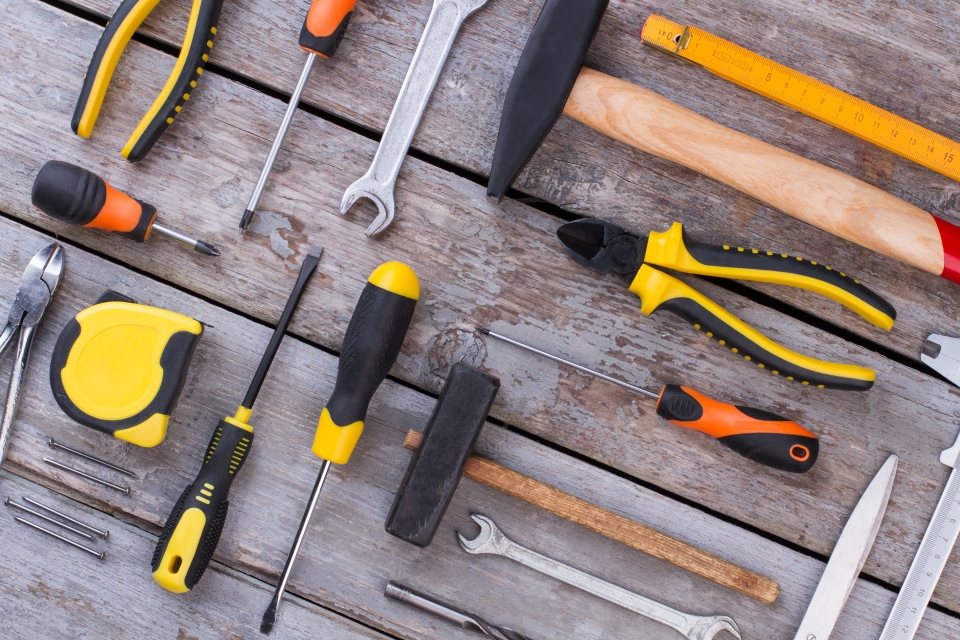 Photo courtesy of CENS