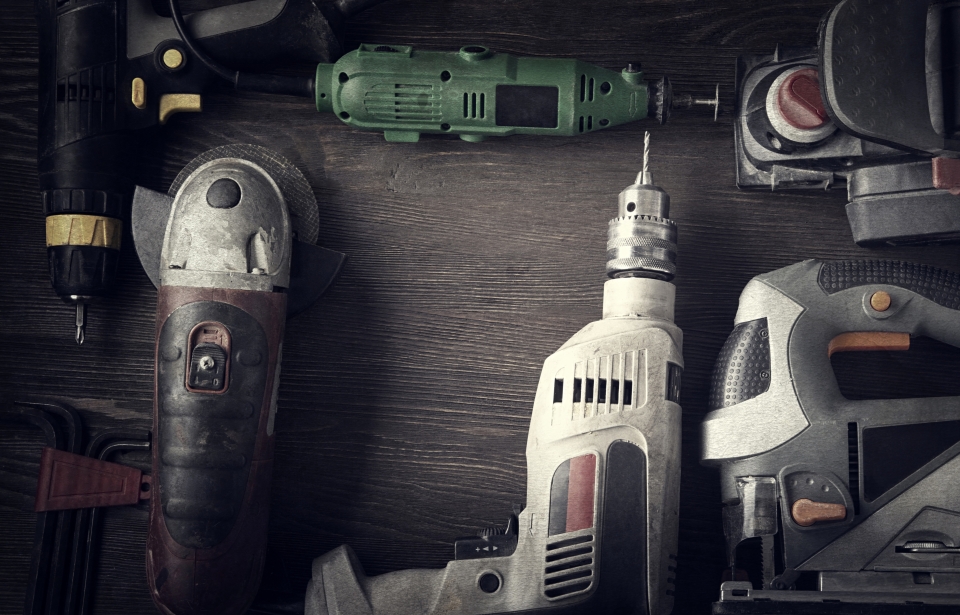 ▓Stephanie Chao and Plumbing Association of Taiwan
Amid the COVID-19 pandemic, many global hardware shows faced the inevitable result of either being canceled or postponed to a later date. Yet, institutions in Taiwan were able to carry on, as usual, seeking new ways to assist and consult the industry.
When the Taiwanese government postponed school openings at the high school and lower levels in the early stages of the outbreak last year, the Plumbing Association of Taiwan assisted two local firms to give back to the society. These two firms donated useful hardware to help students combat viruses and maintain hygiene, specifically for junior high and lower-level students in Changhua County. Chang Yi Shin donated 200 sets of automatic sensor-type faucets (market priced at NTD$3.16 million) that combine soap and water, and Tar Li Hardware's donation included 200 manual faucets (market priced at NTD$ 865,000).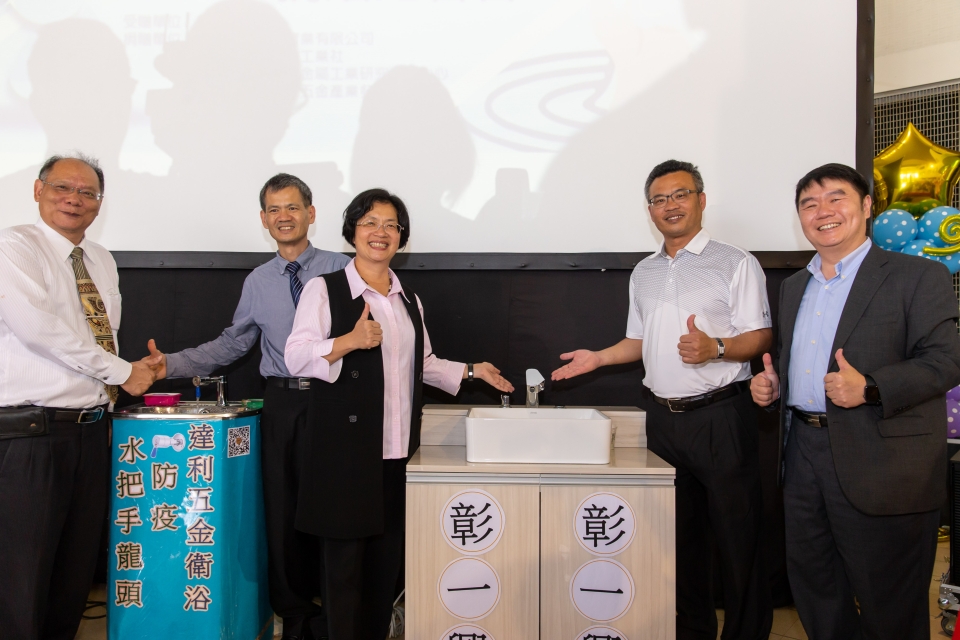 The Plumbing Association of Taiwan teams up with local Changhua companies to donate plumbing hardware for schools. (Photo courtesy of the Plumbing Association.)
Plumbing Association visits top Japanese company TOTO's facilities. (Photo courtesy of the Plumbing Association.)
To assist in leveraging local companies' R&D capabilities, the association also teamed up with Changhua County Government to visit Japan's top hardware brand TOTO's headquarters and R&D center based in Tokyo in Nov. 2019, before the pandemic's outbreak. Out of TOTO's four factories, the delegation group visited the one factory with complete automatic and smart production capabilities, which is also the only plumbing hardware factory with automized chains in the world at present. At the same time, the Plumbing Association also visited the headquarters of the Japan Quality Assurance Organization (JQA) with the aim to understand more about JQA's testing, verification process, and whether it allows certification results from overseas laboratories. There is increasing demand in the industry to enter the Japanese market, however, all related products must obtain JQA certification before it can be sold in Japan.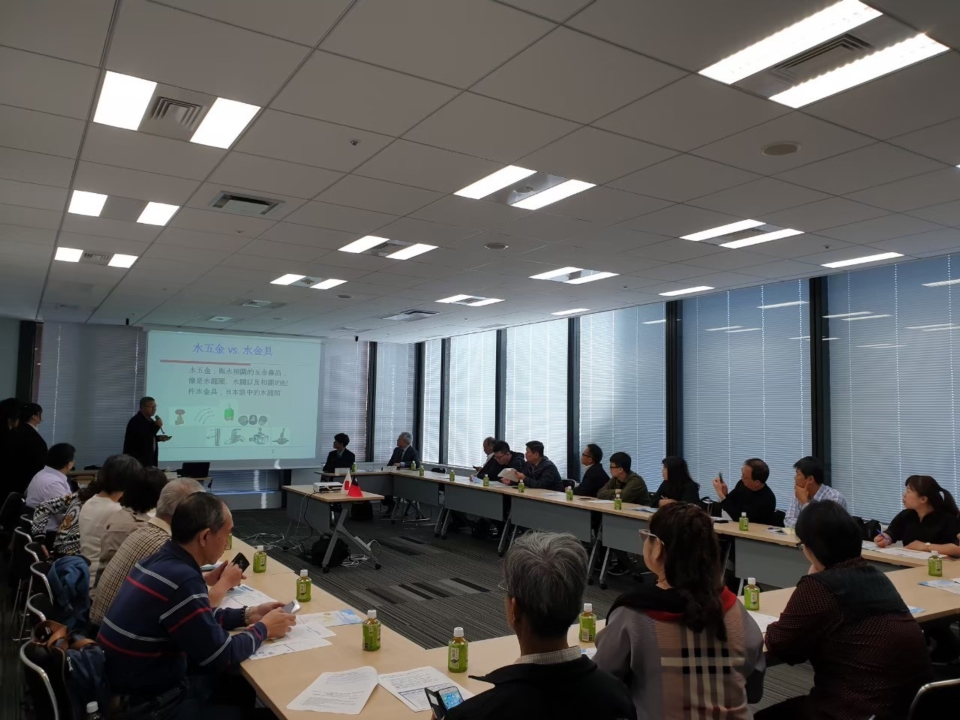 Plumbing Association listens on to a presentation at JQA headquarters. (Photo courtesy of the Plumbing Association.)
The Changhua County Government also opened the "Taiwan Plumbing Industry Center" to buoy industry development, in cooperation with several industry-related institutions and organizations. The center would serve as a one-stop platform to offer services ranging from assisting domestic firms in advancing technologies, design consulting, inspection and certification, and brand marketing towards overseas markets.
On the other hand, the 2020 Taiwan Hardware Show (THS) and International Metal Technology Show successfully commenced, which wrapped up on Oct. 15, 2020. Economic Daily News (CENS) is a long-time supporter of the hardware industry in Taiwan. CENS exhibited at Booth No. H11/G12 to help the few international buyers and domestic visitors source quality products. Contrary to past events, CENS saw an increase of domestic trade companies seeking quality products to recommend to their overseas clients, signaling that businesses will still find a way despite travel restrictions. CENS provided on-site sourcing services and issued the "Hand Tools" trade magazine, showcasing Taiwan's quality suppliers in the industry. For buyers who cannot travel, companies can still get in touch with CENS to obtain paper copies of the trade magazine.
Photo courtesy of CENS
What's Next in 2021?
As much as industry observers and enterprises worldwide hoped otherwise, the pandemic is likely to continue into 2021, as the outbreak situation largely depends on how successful and quick vaccination is rolled out to the masses. What would this mean for trade shows around the world?
A look at the world's largest trade fair organizer Messe Frankfurt could offer some insight. While the organizer had hosted 13 large-scaled fairs in China since the pandemic began, as early as in September 2020, Messe Frankfurt had already announced revamping its spring 2021 schedule. Messe Frankfurt reported they would cancel in-person events at the Frankfurt exhibition grounds between January and March 2021. Media outlets report that this is despite Messe Frankfurt's exhibition venues offering a relatively safe environment for an enclosed space without being exposed to a higher risk of infection, as its halls can be replenished with fresh air.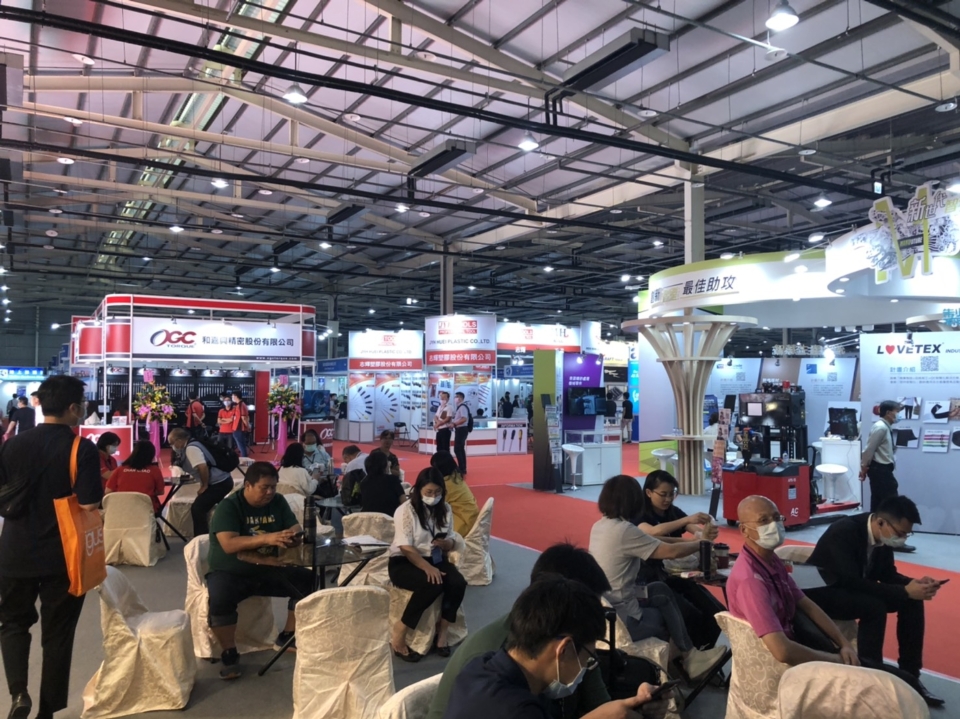 Photo courtesy of CENS.
In the hardware industry, the U.S. National Hardware Show (NHS) is still slated for May in 2021, despite having faced postponement and cancellation in 2020. NHS 2020 eventually came in the form of its first-ever pure virtual event. The NHS Virtual offered exhibitor showrooms, built as an exhibitor directory of suppliers and manufacturers. Visitors can use the same tool to search for vendors and their newest products. Show organizer Reed Exhibitions also set up the "NHS Connects" platform, its newest NHS digital year-round platform made specifically for the hardware and home improvement community. The platform offers direct appointments with exhibitors, and users can catch up on industry news or product demos and launches over the Internet.
Taiwan's Hardware Association Continues Forward
Taiwan Hand Tool Manufacturers' Association (THTMA) Chairman Huang Hsin-de has told EDN that key values and vision are crucial factors in the hand tools industry development in Taiwan. With the pandemic outbreak's ferocity, hosting international hardware trade fairs became much more complicated and led to cancelations, Huang said.
Whether the same would occur in 2021 remains to be seen, however much like international trade exhibition organizers, THTMA continues to work tirelessly. For instance, in September 2020, the association opened its second headquarters in Taichung and accepted valuable donations from notable enterprises to bolster the services provided for its members.
For example, China Steel Corporation (CSC), experts and professors from the Taiwan Society for Metal Heat Treatment (TSMHT) offered heat treatment training sessions for hand tools, Huang had said. TSMHT Honorary Chairman and Taiwan Nakazawa General Manager Hung Chou-hung also donated invaluable instruments for the association. These instruments range from metallurgical microscopes, metallurgical cutting machines, and metallurgical mounting press, metallurgical grinding and polishing machines, amounting to around NTD$2 million in value. The Industrial Technology Research Institute has also offered expertise in using AI to analyze metallurgy.
The new instruments and technologies being implemented have infused a new optimism. Huang said due to the pandemic, the association would be seeing a hardware show without international buyers flowing in for the first time. As the saying goes, "amid every crisis lies great opportunity."