Whether Hon Hai Precision can successfully transition its business model will depend on its move into the electric vehicle (EV) sector, media reported. The alliance between Hon Hai and Taiwanese car maker Yulon will offer the former much-needed automaking experience. Coupled with Hon Hai's aim to redefine the EV market into a software-oriented ecosystem, the Taiwanese multinational electronics contractor's MIH alliance that connects around 500 companies globally is an ambitious goal to enter the Apple Car ecosystem.

Since its aggressive expansion outside its electronics industry, Hon Hai had named "EV, digital health, and robotics" as the three additions to its operational sectors, with a focus on three core new technologies: AI, semiconductors, and new telecommunication technologies.

Hon Hai had already begun investing in the automotive electronics sector prior to their entry into the EV industry, done by allying with Chinese carmakers and having many of its subsidiaries enter global EV production chains. The collaboration with Yulon finalized last year only cemented the final key in Hon Hai's strategy in the EV sector.

Hon Hai Founder Lays Out Blueprint

Hon Hai Founder Terry Guo emphasized the need for industry upgrades at the Taiwan Mold and Die Industry Association's 30th-anniversary event. He pointed out that semiconductors, batteries, mold and dies, and part processing will become key fields in the automotive industry in the coming years.

He also emphasized the revolutionary aspects of the EV industry's impact on various auto areas, ranging from designing, manufacturing, assembly, and the overall industry ecosystem. Not only the production aspects, Guo stressed that business models would irrevocably change as well.

Regarding Hon Hai's EV industry goals, Hon Hai Chairman Young Liu named the five years between 2025 to 2030 as the critical period for Taiwan's EV sector. The sector would also become the deciding factor for Hon Hai to boost their gross margin from 7% to 10%.

Though, what advantages does Hon Hai have in the EV industry? Liu named their communications technology. Among the stakeholders vying for an upper ground in the sector: traditional automakers, internet connection providers, and information and communications technology. For instance, automakers understand car production the best, though the benchmark for entering the conventional supply chain is much more difficult. Internet providers view EV as a software platform and are less competitive on the hardware side.

Liu said the EV industry is the marriage of both hardware and software elements. Since Hon Hai has years of experience in the vertical integration of production chains, Liu said they would have a distinct advantage as EV hardware still requires mold and die development -- in other words, their 40 years of manufacturing experience.

Hon Hai's biggest disadvantage compared to competitors is their inexperience in auto manufacturing, Liu says. The MIH platform aims to rectify that by allowing their talent in information and communications technology to focus on their respective expertise and leverage the MIH ecosystem's combined resources.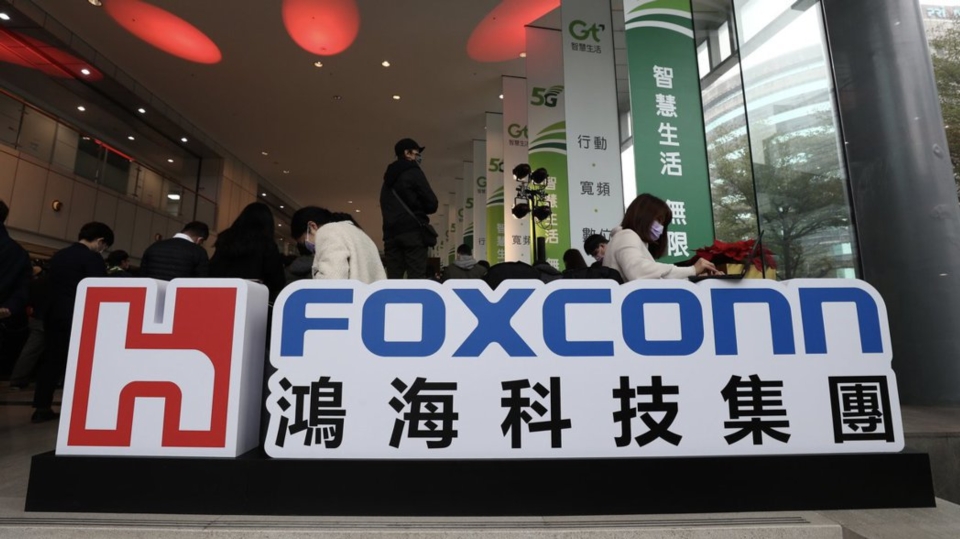 Photo credit: UDN/EPA