Tatung Co. has obtained its first order for the Electric Vehicle Supply Equipment (EVSE), going to Tangeng Advanced Vehicles and SF Ebus. The three companies will be setting off a vertical ecosystem integration by rolling out commercial vehicles, core power systems, and an electric bus pilot demo.

A signing ceremony of an MOU between the three companies is slated for March 2, reports say. Tatung has stated that commercial EV operations is not only the future but also an on-going trend worldwide.

Tatung's successful development of Taiwan's first indigenous-made 250kW supply system for EVs had recently passed regulator ARTC's strict tests. The power system is backed up by the Industrial Technology Research Institute as a technology transfer project, Tatung said. The company added that the system uses IE5 high-efficiency power systems for the large-sized EV buses, which can effectively combine the motors and drivers in the EV, improving performance and efficiency up to 96% and more for motors, and 97% for the drivers.

The specifications are on par with global European or American auto companies, with its high-torque and climbing statistics, Tatung's new system is best suited for 12-meter EV buses or 17-ton pickup trucks.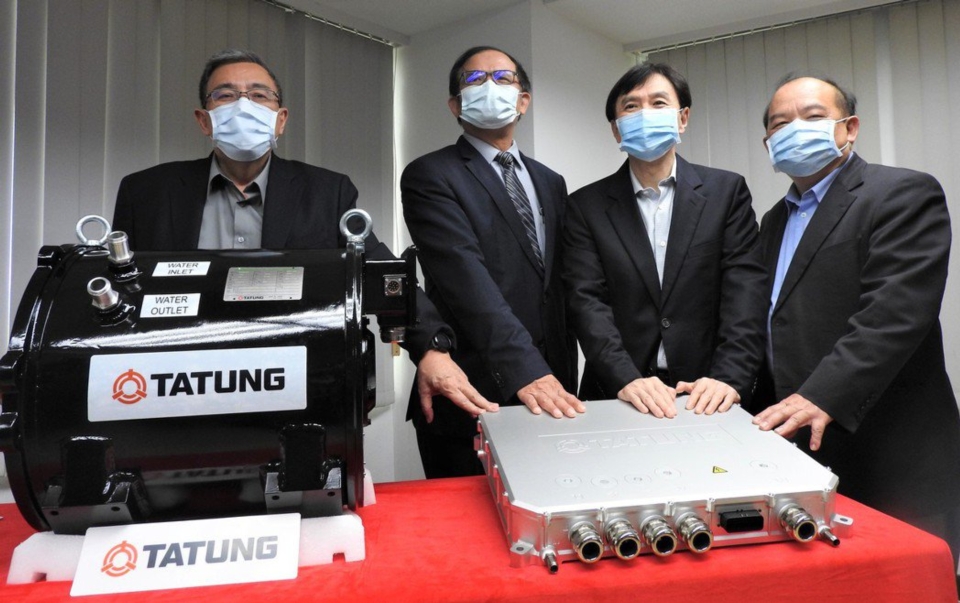 Tatung teamed up with ITRI to roll out Taiwan`s first indigenous-made EV bus power supply. The company has now announced its first order in collaboration with two domestic EV bus makers.