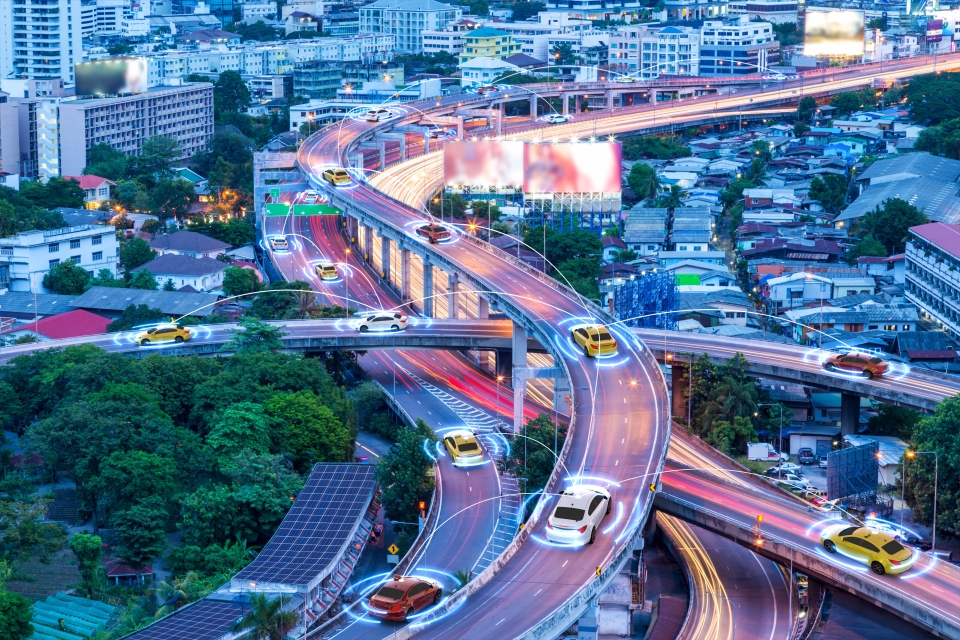 In December 2020, Transportation Minister Lin Chia-lung said at a summit event that due to the pandemic, continual urbanization, and aging society in the more rural areas, transportation applications of emerging technologies like self-driving vehicles, UAVs, and smart logistics, have become more mature over the years. Yet, the upcoming challenges will likely revolve around the integration of the old and new, infrastructure adaptability, issues between cross-industry collaboration, and existing transportation and traffic safety problems.
A crucial key to the growth of smart and EV applications in the automotive industry goes to the advent of 5G commercialization. Both 5G and technologies like blockchain have helped enable Mobility as a Service (MaaS) platforms to operate more seamlessly by integrating big data, AI, and machine learning, thus creating automotive IoT capabilities and even self-driving measures.
Companies in related industries will need to come in terms with accelerating emerging trends and technologies maturing. Taiwan's top non-profit trade promotion organization Taiwan External Trade Development Council (TAITRA) regards the next three years as critical for the domestic EV industry. The automotive industry is experiencing the biggest revolution in the past century, as seen in how most global auto companies are entering the EV bandwagon to transition into rolling out EV and self-driving concepts. Taiwan's communications and cellphone providers are also leveraging their advanced technologies know-how for further vertical integration of resources. Having named 2035 as the benchmark year for Taiwan's EV market, TAITRA is slated to host the first "2035 E-Mobility, Taiwan" fair in October 2021. The expo will focus on EV and autonomous vehicles and aim to integrate solutions for the three electric systems, IOV, 5G, security safety, car entertainment systems, human-vehicle communications software, and co-sharing platforms.
Autonomous Transportation in Taiwan
Due to Taiwan's electronics manufacturing capabilities and industry clusters, developing self-driving vehicles on the island would bolster the competitiveness of related sectors on a global scale.
For example, research and investment have gone to developing self-driving buses as Taiwan's public bus sector has been experiencing harder recruitment and an aging workforce.
Taiwan's indigenous SAE Level 4 self-driving bus WinBus, spearheaded by the Automotive Research & Testing Center (ARTC), was built on support from a government project framework under the Ministry of Economic Affairs Department of Industrial Technology. Thanks to Taiwan's smart driving laboratory testing grounds, WinBus became the first self-driving vehicle to hit the road in Taiwan last year. The testing grounds also enabled ARTC to verify WinBus' shuttling and self-driving capabilities, leading to further expanding operations into Southern Taiwan's National Pingtung University of Science and Technology (NPUST) as a campus shuttle bus. ARTC will also be working with the Kaohsiung City Government to expand self-driving transportation services in the city.
Industrial Technology Research Institute (ITRI) Mechanical and Mechatronics Systems Research Laboratories Chief Digital Officer Chieh-Chih (Bob) Wang lauded Taiwan's uniquely suitable environment to put self-driving systems to the test thanks to its traffic situation and urban design. The roads in Taiwan are busier, and cities could have more small alley paths to make self-driving vehicle navigation difficult, yet served as the best experience to tune and test the system. As a result, Wang says Taiwan's self-driving capabilities are definitely on par with the industry's top global players.
ITRI's self-driving vehicle project obtained the first public road-testing approval in September, 2019 in which a self-driving SUV has being tested and verified in crowded urban areas in Hsinchu, which included roads that had pedestrians walking in narrow alleyways or food stalls situated on the roadside like in many traditional Taiwanese open-air markets.
Last October, the team obtained the approval to conduct the first fleet operation of two self-driving buses on public roads in Taichung. Between October and November, the project passed assessments in Taichung's Central Park area. ITRI's self-driving buses ferried passengers on roads that simulated real-life traffic situations in Taiwan.
Compared to other countries where more focuses are placed on self-driving passenger cars, Wang said they are diversifying towards autonomous passenger cars, small pickup trucks, SUVs, and medium-sized buses, due to their team's experience in the automotive industry. ITRI has also successfully entered a well-known Japanese automaker's production chain to revamp the trucks' autonomous driving systems.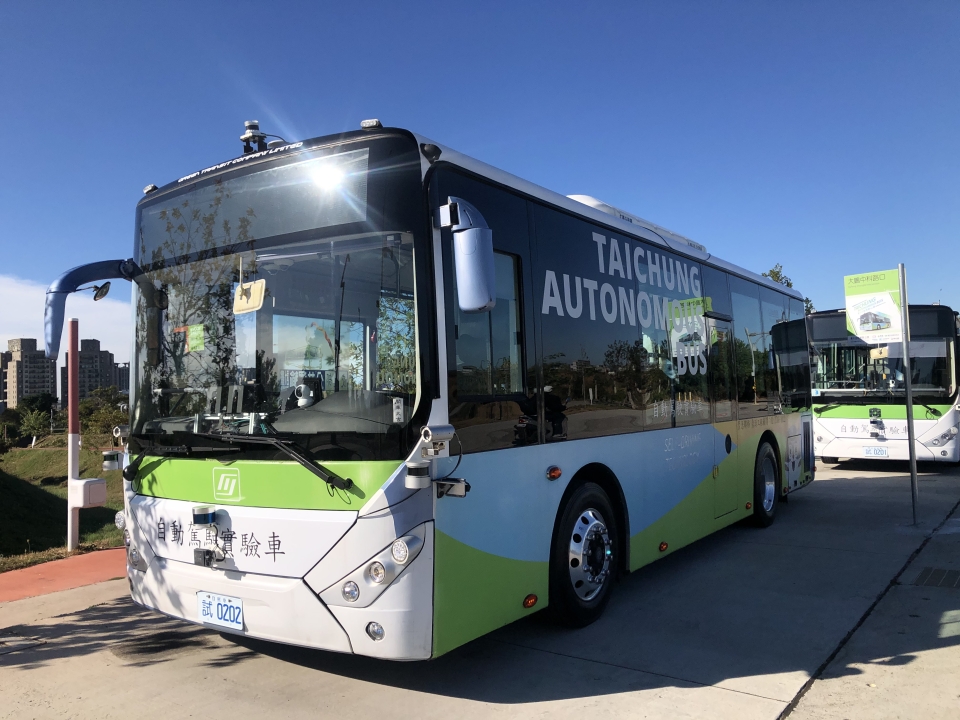 ITRI collaborated with Taichung City Government and a number of domestic companies under the Shuinan Smart City Self-Driving Bus trail operation project to develop an indigenous self-driving bus. (Photo courtesy of ITRI)
Auto Parts at a Glance
As the traditional auto parts industry enters an unprecedented revamp of existing practices amid advancing new technologies, companies in Taiwan must keep their eyes peeled for potential business opportunities and cross-industry collaboration.
James Hsiao at the ITRI Industry, Science and Technology International Strategy Center (ISTI) Machinery and Systems research team named four trends that would shape the auto parts sector's future: electrification, modularization, an emphasis on lightweight materials, and smart technology.
The electrification of vehicles is inevitable due to climate change, Hsiao said, as governments around the world move to enact bans on internal combustion engine-powered vehicle sales. At the moment, pure electric vehicles are still in the minority, with the automotive industry adopting hybrid vehicles in between the transition from fuel-powered vehicles to pure EV. Hsiao says the biggest market for pure EV is in China, followed by the U.S. and Japan.
The EV sector is also developing towards modularization, addressing one of the major issues in the industry, where lack of standardization of parts, vehicle computing systems between different auto brands has made it difficult for peripheral technology to advance and keep costs down. As bigger auto firms are merging and acquiring companies, Hsiao says tooling costs could be slashed for easier and less complicated mass production and shareability.
In terms of production technology, Hsiao pointed to the stronger focus on creating lightweight materials, such as using aluminum alloy for the body, composite materials, and rubber to replace traditional auto parts made from metals. While aluminum alloy is much more expensive to operate, Hsiao says keeping EV lightweight would improve EV range and life.
Technology advancements have made building smart vehicles possible through four areas: autonomous vehicles (AV), vehicle connectivity, vehicle electrification, and shareability networks, though shareability has less of a direct effect on the auto parts industry. The most significant impact on traditional auto parts comes from the x-by-wire technology for electrification, Hsiao said. Suppliers must consider an alternative direction as x-by-wire would replace existing auto parts over time, such as steering wheels, though Hsiao says the phase-out would be gradual due to the sheer amount of vehicles on the road.
Other technologies upending the traditional parts, such as auto headlamps, include lidar, radar, and advanced driving beam (ADB). Though, Hsiao says the challenges for applying new technologies lie in auto suppliers' ability to make the necessary investments; this is where ITRI's role comes in to play by providing technology consultation for these companies, for example, ADB applications.
For now, Hsiao says domestic auto parts suppliers' are looking at new markets in Southeast Asia and Mexico, as car sales in Taiwan's major outbound destinations, such as China, the U.S., and Europe, for instance, are decreasing. Emerging countries have two advantages for driving up sales of vehicles and auto parts, Hsiao said, namely a growing population with increasing consumer capabilities and lower labor costs should companies choose to relocate or build new factories. Specifically, Mexico, which Hsiao said could serve as a springboard to ship into the U.S. and Canadian markets.