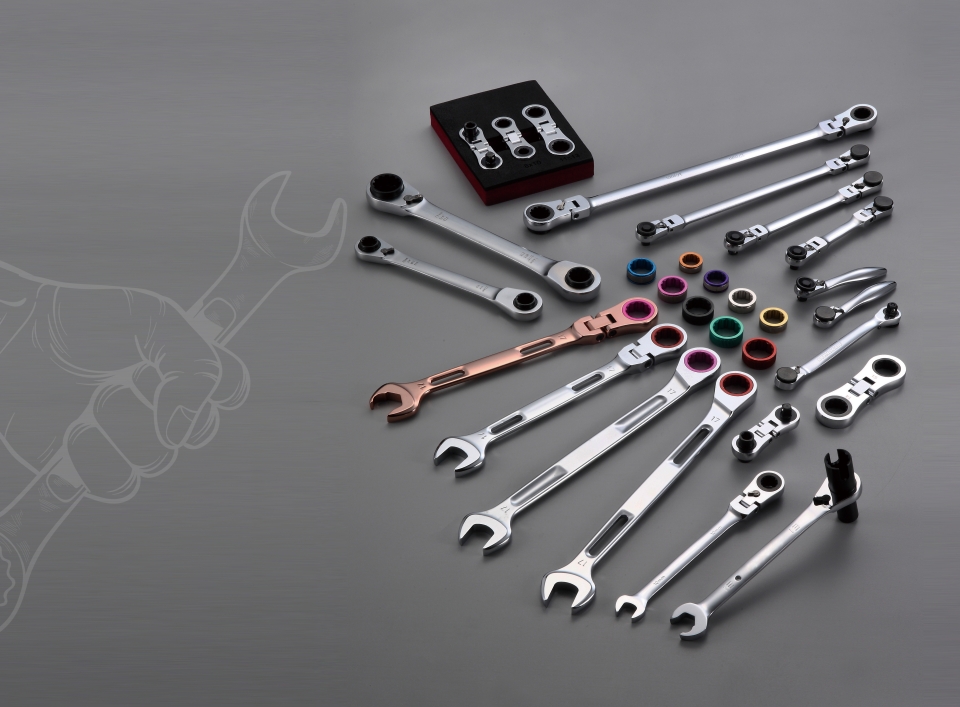 Photo courtesy of Chang Pu
Chang Pu Enterprise, founded in 2005, focuses on producing high-quality ratchet wrenches. Under the leadership of Chairman Yang Cheng Pu, the R&D team has accumulated experience and researched to roll out the upgrades and innovative products. With the latest technology, Chang Pu continues to deliver the suitable hand tools to their clients.
The company has set up a modernized, multifunctional factory in Changhua to meet the changing demands of client. Chang Pu was able to increase its self-produced ratio with its improved, top-end control equipment and system. Each products of Chang Pu would undergo a strict process of inspection and testing. The company management believes providing precisely-made and high-quality products should be the most fundamental standard.
In recent years, the company began offering more professional solutions for their hand tools clients through innovating and cooperation, focusing on material and production technologies, as well as ergonomic designs and trends. In just a few years, Chang Pu accumulated approximately a hundred patents, especially in 2014, when the firm was awarded an innovation award. Company management Hsiao Yi-ling played a supportive role in advocating internal change, paving the road for Chang Pu to extend its market worldwide under both Yang and Hsiao's leadership.
Chang Pu's newly developed mini ratchet wrench kit is marketed for usage anytime, anywhere. It's small, compact, and easy to carry around. A kit comes with three tools, with six different size. The DR is used to adapt for sockets, while the BIT piece can allow for attaching different BIT models. The kit is snugly fit into its white case with EVA foam for safe and easy storage, as the smaller-sized case doesn't take up too much space.
Another newly-rolled out product is the hollowed, lightweight, flexible ratchet wrench. By keeping in line with the original product's efficiency and allowing for aesthetic purposes, the hollowed design is also combined with functions to tie down items. Chang Pu is confident that their product lines will stand out among competitors in terms of ratchet wrench quality, reliability, and functionality. Having maintained a sterling reputation among global markets, Chang Pu's clients have great things to say about the company's services, cementing trust on all sides.