Due to the ongoing COVID-19 pandemic, commercial office spaces are seeing a huge overhaul as teleworking makes its mark in the corporate sector.

CBRE Taiwan Consulting and Trade Service manager Chen Song-min analyzed that since work is now not limited to office spaces, flexible office space lease packages are on the rise. Chen emphasized that this new type of flexible office space leasing will help many corporate tenants that are more cautious about capital expenditure decisions. On the other hand, due to limited new supply in major office business districts, office spaces will likely see increased integration with remote technology to form a new category of "remote office space," which is at present, highly favored by corporate tenants.

He is optimistic that the "office + remote office" new hybrid office model will become mainstream in the next five years, and it will enter a mature period in 2025.

Chen Wei-en, head of CBRE Taiwan's marketing and corporate communications department, said the category of flexible office spaces, such as the combination of remote technology and office space, has already seen investment from businesses since 2005. Larger brand operators such as The Executive Centre business center has set up an office workspace in Taipei 101 Building.
According to the latest data from the CBRE Research Department, as of the end of March this year, there were more than 35 new types of flexible office space bases in Taipei, with a total floor area of more than 23,000 square meters.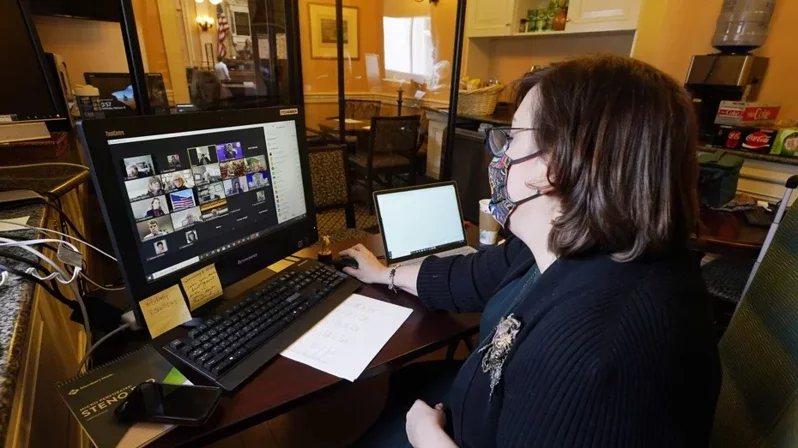 Photo credit: AP