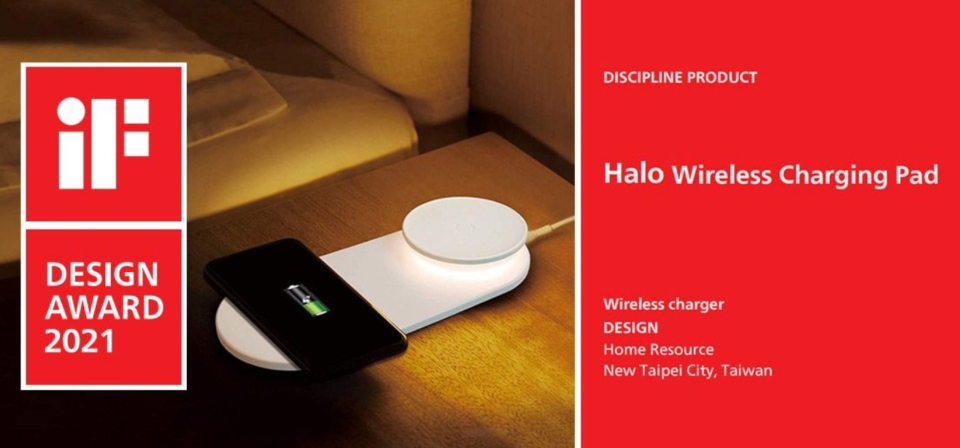 The international top-class panel of 91 experts has selected Home Resource to take part in the final round of the iF DESIGN AWARD 2021 for the design of the Halo Wireless charging pad with bedside lamp. As a result, Home Resource has successfully made the cut in one of the most important design competitions in the world and qualified for the iF Final Jury.
In the second and most important round of judging that will now follow, the design experts decide who is to receive the coveted iF DESIGN AWARD 2021. The final decisions are now eagerly awaited and all are anxious to see whether the innovative design of Home Resource will prevail in the high-profile competition.
The iF DESIGN AWARD is presented annually by the world's oldest independent design institution, iF International Forum Design GmbH in Hannover.
The number of participants in the first round brought a record number of entries: The jurors had to select the best 50 percent of all entries from around 10,000 submissions from 52 countries for the iF Final Jury.
More detailed information on the Halo Wireless charging pad with bedside lamp can be found under "Finalists" in the iF WORLD DESIGN GUIDE
About Home Resource
Home Resource, a Red Dot Design Award winner, 100+ worldwide distributors, has 33 years experience in exterior lighting and interior lighting industry. We have been successfully providing lighting solutions to worldwide LED distributors &DIY stores, and we specialize in manufacturing and customizing interior lights and exterior lights, such as exterior wall light, flood light, lantern light, LED bollard light, security light, LED garden lights, pendant lights. For more information, visit our website http://www.homeresource.com.tw/
About the iF DESIGN AWARD
Since 1954, the iF DESIGN AWARD has been recognized as an arbiter of quality for exceptional design. The iF label is renowned worldwide for outstanding design services, and the iF DESIGN AWARD is one of the most important design prizes in the world. Submissions are awarded in the following disciplines: Product, Packaging, Communication and Service Design, Architecture and Interior Architecture as well as UI/UX and Professional Concept. All awarded entries are featured on the iF WORLD DESIGN GUIDE and in the iF design app.
For more information and image material, please contact:
hr@homeresource.com.tw
kevin@homeresource.com.tw