The Ministry of Finance announced well-performing figures regarding Taiwan's export numbers for July on Monday, reaching US$37.95 billion, setting a new monthly high in the past year as an annual increase of 34.7%, and marked a positive growth for 13 consecutive months.

The export value of the four major categories of goods, including electronic components, information communication and audio-visual products, basic metals and their products, and transportation vehicles also broke records by setting a new monthly high. In addition, the export performance of traditional industries and technology products performed strongly as well.

The Ministry of Finance pointed out that the strong export performance can be attributed to five major factors: the strengthening global economic recovery; the international raw material market remains high-end; surging remote-working related demand and technological innovation; the export peak season and the last is increased export prices for products. The last factor is seen most prominently in electronic components, panels, and petrochemical products.

Tsai Mei-na, director of the Statistics Department of the Ministry of Finance, offered her monthly analysis regarding the performance of various categories of goods. In July, the export of electronic components was at US$14.67 billion, an annual increase of more than 30%, showing how the peak season and price increases are serving as a pulling momentum of the entire semiconductor production chain.

The export scale of base metals in July reached US$3.23 billion, benefiting from the needs of major countries to promote infrastructure construction. In addition, China, Russia, Vietnam, and other countries gradually proposed measures to restrict steel exports, pushing up steel prices, resulting in basic metal exports. The growth rate has reached nearly 60%.

In addition, the demand for spare parts has been driven by hot sales of electric bicycles in Europe and the United States, coupled with the recovery of the global automobile market, after-sales maintenance, and more.

Looking forward to the future, Tsai said with the COVID-19 situation ever-evolving, the turbulent U.S.-China technology trade, lack of materials in the supply chain, and tight export logistics continue to be the main variables. However, exports in the second half of the year are still optimistic. The annual growth rate of exports in August will converge due to the high base period, between 20% and 25%, but export scale value is between USD$37.4 billion and USD$38.8 billion.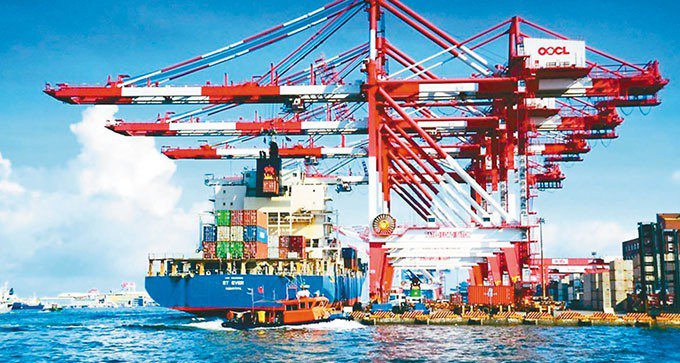 Photo credit: UDN