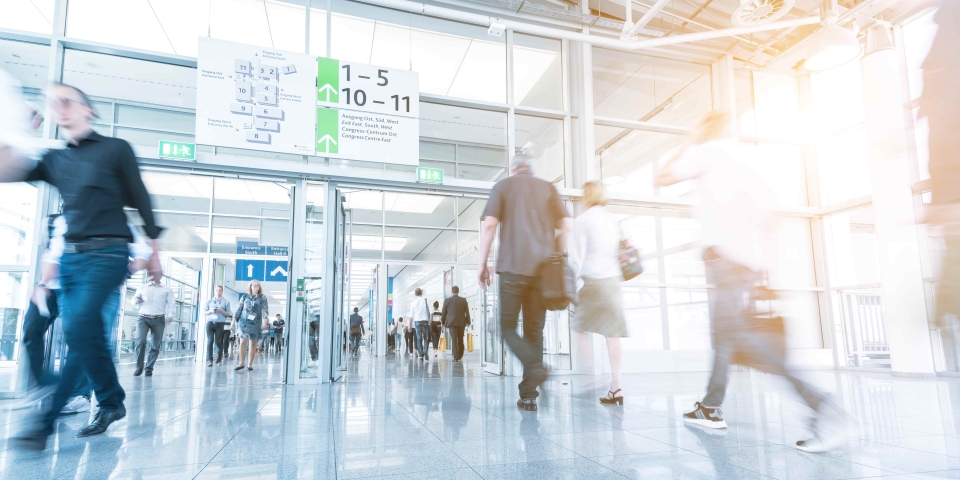 The global economy has been tentatively opening up amid increasing vaccination rates. However, as of writing, several factors could stem attempts to resume the path towards pre-COVID economic levels. Among them are the previously-mentioned shortages of crucial semiconductors, raw materials, shipping containers, and labor. The other factor that comes hand-in-hand with shipping container shortages, is whether the disruption in global supply chains would prompt localization and regionalization.
Closer than Ever, but Farther Apart
In many ways, the COVID-19 pandemic has made the world closer than ever when the virus can easily spread from one end of the earth to the other thanks to fast transportation, but for companies that have relied on business trips, international trade shows to maintain and explore client relations, border restrictions and healthy safety concerns have made it harder to do business.
Pre-pandemic saw companies choosing efficiency over resilience. With a closely intertwined economy, global supply chains have been streamlined to be fast, efficient, and on time, at the expense of resiliency, leading to many of the shortages that industries and the everyday consumer are seeing over a year since the pandemic broke out.
Companies could be looking towards sourcing within their region instead of spreading production across many countries for businesses to survive. This is especially seen in the chip shortage phenomenon that has hampered deliveries, sales and led to rising prices in electronics and semiconductor applications, notably auto chips, leading to a shortage of vehicles produced by auto giants. For over a year now, companies and governments worldwide are pushing for local production, with the U.S. Biden administration calling it a national security risk.
Developing Resiliency
With the Asian region seeing increasing COVID-19 cases, especially in Taiwan and South Korea, where major chipmakers are based, such circumstances could accelerate the localizing situation. Moreover, businesses realize that even if the COVID-19 pandemic peters out, the lasting, cascading effects caused by the supply chain disruption are here to stay, and could worsen should future pandemics or global climate change come into play.
For instance, aside from COVID, a historic drought nearly overwhelmed Taiwan's chip-making capabilities. Moreover, extreme weather events, ranging from cold snaps to heatwaves, could cripple production as well.
Companies could pledge to lower carbon emissions and aim for zero-carbon, though a more straightforward change that companies have been implementing is increasing digitalization. IMD Professor of Innovation and Strategy Mark Greeven says named countries like Singapore and China had accelerated digital technologies used during the pandemic, which has helped them improve track and trace systems.
Companies working with CENS, specifically in the auto parts industry, have expressed confidence amid the pandemic, as some were already engaged in strategic collaboration with localized companies in certain countries to ensure that their production and supply would not be hampered. This is mainly due to how localization has been going on ever since the U.S.-China trade war prompted businesses to decentralize their production from China to other areas.
Resiliency isn't just about focusing on making sure profits come in or streamlining processes to ensure on-time lead times. Applying future-proofing technology to traditional products is also another direction that companies need to consider.
For instance, K.S. Terminals, a traditional supplier and maker of terminals, connectors, wire accessories, and crimping tools, is a good example of a traditional industry supplier that successfully transitioned into emerging markets. In an interview with CENS at Taipei AMPA this April, K.S. Terminals Financial Manager Tseng Yu-chin said the company had leveraged its expertise in traditional auto-use terminals, vehicle and scooter connectors to make connectors and EV connectors and charging plugs. Tseng offers an optimistic view of the company's future, as many countries are looking to improve and expand EV charging infrastructure, which requires connectors that are more robust and can withstand high-amp charging.
Another example of upgrading existing products comes from Igus Taiwan Company. They took metal bearings and infused self-lubricating, corrosion-resistant features, producing the bearings with maintenance-free plastics for industrial equipment for a more environmentally-friendly product line. In an interview with CENS at Taipei AMPA, Managing Director Steven Lin says the new technology addresses the new demands that EV trends have presented to manufacturers. Traditional metal bearings weigh far heavier than Igus' highly-engineered composite plastic material-made bearings. The latter can improve battery efficiency and withstand wear and usage much longer than conventional materials. For sustainable practices, Lin said the company had also invested in a chemical recycling company that turns the plastics into oil to make new products.
Can Trade Shows Still Go On?
International trade shows were hit hard throughout the pandemic, with some choosing to postpone it to this year or 2022, while others were moved online. However, a look at event schedules worldwide would indicate an optimistic Q3-Q4 in 2021, as countries with higher vaccination rates move to ease restrictions. Cities like Las Vegas, where AAPEX is hosted, are hoping the reopening of international trade shows will bolster local businesses hampered by the year-long pandemic.
To ensure safe in-person events, show-hosting companies like Messe Frankfurt have outlined guidelines, while others have chosen to incorporate VR and AR technology into their toolbox.
However, whether global trade shows can harken back to pre-COVID circumstances will largely depend on vaccinations and whether governments can successfully contain future outbreaks fueled by the Delta variant as of writing.

n a time where stricter travel restrictions have prevented in-person shows from occurring, CENS at Taipei AMPA welcomed visitors and buyers, often becoming a hub where suppliers met up to check out products in-person. (Photos courtesy of CENS)