Communicating cars, with other vehicles and related infrastructure, sounds like a concept pulled out of a sci-fi movie, however, with 5G communications technology catching up and becoming more popularized, smart transportation and smart city capabilities seem closer to us than ever.

Taiwan's government has also shown a similar initiative, seeing how one of the island's most competitive industries is electronics: the Transportation Ministry had passed a smart transportation system development and infrastructure initiative in 2020, signaling increased budget from 2021 to 2024 in related infrastructure projects. Projects included a field test area in New Taipei City's Danhai New, which will focus on strengthening and developing the domestic 5G and Vehicle-to-everything (V2X) industry clusters. In other countries, recent years have seen increased investment and collaboration between different industries in terms of V2X-related technologies: for example, globally-known auto brands and telecommunication providers, or field test areas for technology certification, such as Mcity in the U.S.

At the Taipei AMPA show, V2X were the must-see technologies showcased at the pavilions, as it has emerged to become a better-known trend outside the industry. An example is the mobility Taiwan Automotive Research Consortium (mTARC), an entity under the Economic Ministry Department of Industrial Technology, which showcased EV and self-driving vehicle technologies developed by domestic companies and research institutions. That included a V2X offering from Hsinchu-based Unex Technology Corporation's V2X System-on-Module, OBU, and RSU.

V2X is the primary application that facilitates communication collaboration between vehicles, vehicles to road-side traffic signals, and vehicles to pedestrians. One of the main features is low latency, making communication between vehicles safer and more comprehensive without blind spots. Years of testing and verification of the technology have proved to lower driving incidents. While V2X technology is still in its emerging status, it's sure to become a key technology for self-driving vehicles in the future.

Unex's new product is the second-generation V2X system-on-module (SOM), including OBU, RSU system modules. The SOM is Unex's first iteration of integrating the V2X system into a 5.1 x 3.65cm-sized Mini-PCIe module. The design allows clients to quickly integrate the V2X system into their own platforms, as well as develop add-on plugins. Unex has said there are already domestic and overseas clients using the system. For ease of use and initial setup, Unex also designed default profiles into the system, which includes settings for specific regions, such as Europe's C-Roads specifications. On the other hand, Unex has also developed and released a software development kit for its platform, called V2Xcast SDK, which helps clients speed up their own internal development of applications and software integration.

Unex has called its design, the world's first Global V2X, as the most versatile V2X structure, as it supports C-V2X, and ITS-G5 technology, which is more commonly found and used in Europe. Through many iterations over the years, Unex was able to develop software that ticks off boxes for many new industry standards and specifications. V2Xcast technology was designed with both service-oriented and technology focuses in mind by adhering to market demand, and new generation auto electronics/electronic structures, and C-ITS smart traffic technologies.

While V2X is still in its infancy, integrating software across different platforms and hardware is still a huge challenge for the industry. Unex's offering makes it easier for clients to implement into their existing products and maintain R&D momentum, as it combines all the hardware and software required for V2X, as well as its V2Xcast services.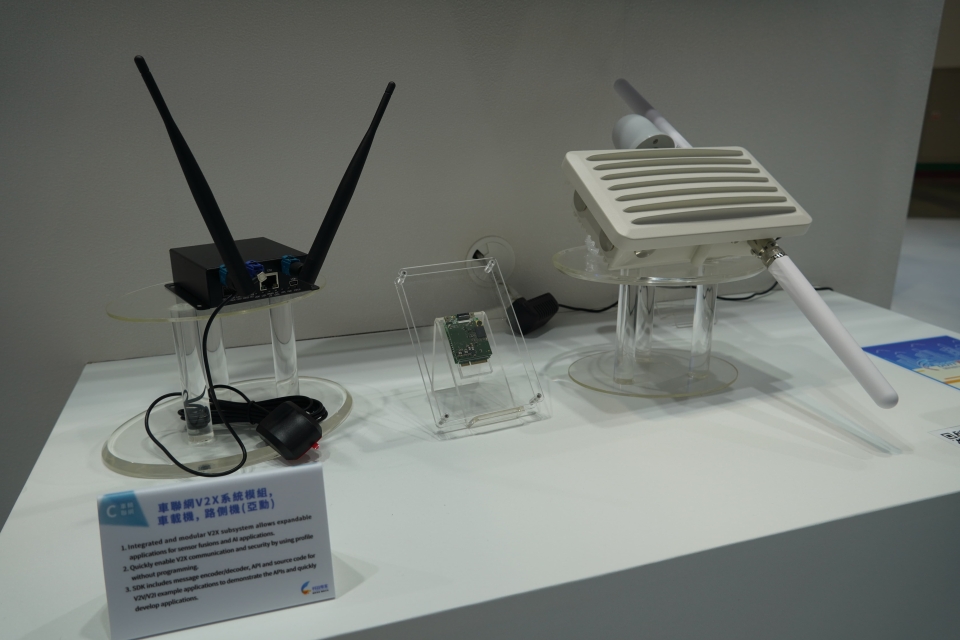 Photo courtesy of CENS.