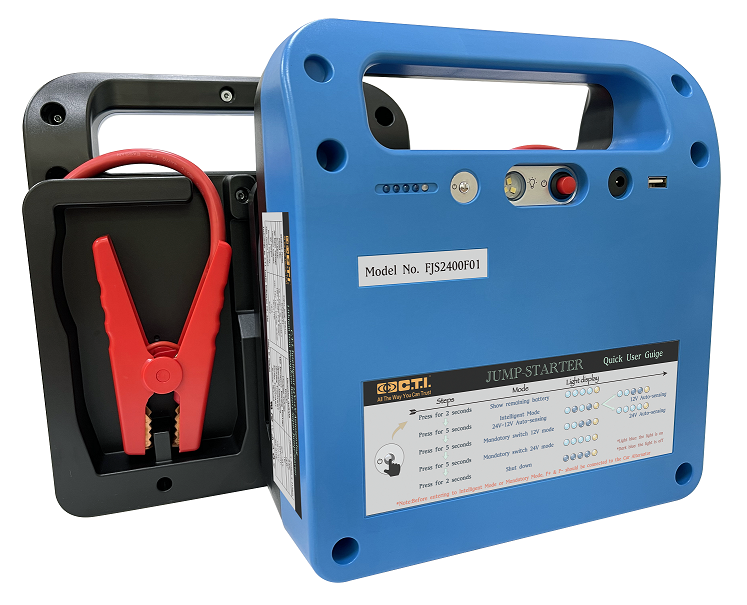 12V/24V Auto-sensing jump-starter
C.T.I. Traffic Industries is an expert auto parts maker, focusing on products like piston rings and has been in the business for 48 years since 1973. Marketing to over 100 countries across the five continents, C.T.I. formed a new department to focus on the new energy business in 2018, specifically power battery applications for vehicles, buildings, general public use, and industrial-based storage and backup systems. The company has acquired the world's first UL1973 12V/5Ah IC certification to ensure safety, as well.
Through the new business operations, C.T.I. developed the 12V-24V Auto-Sensing Jump-starter system, which has compact, auto scanning and sensing, and anti-short circuit features. The system has acquired patents, CE, FCC, PSE, and UN38.3 certifications, and is primarily used as an emergency starter for scooters, trucks, buses, yachts, agricultural and industrial-use heavy-duty vehicles. The 12V-24V Auto-Sensing Jump-starter system has a long idle time, up to at least six months, and can be stored in whatever direction without leakage concerns and impact on battery performance. C.T.I. has also equipped the system with a low-voltage over-discharge protection function and reverse polarity protection to protect users when the battery pack is in storage.
Another featured product is the easy-to-assemble vehicle fuel saver Green Power. Users only need to connect the polarities on the battery without making significant modifications to the car and it's best suited for 12V gasoline and diesel cars. This fuel saver, Green Power, improves vehicle response time and fuel efficiency by reducing consumption by 8% to 10%, which helps reduce carbon emissions as well. It has acquired CE, FCC, UN38.3 international certifications and patents.
The third product is C.T.I.'s 12V/5Ah (UL1973 certification) storage backup battery, primarily used to power emergency lighting and traffic signals.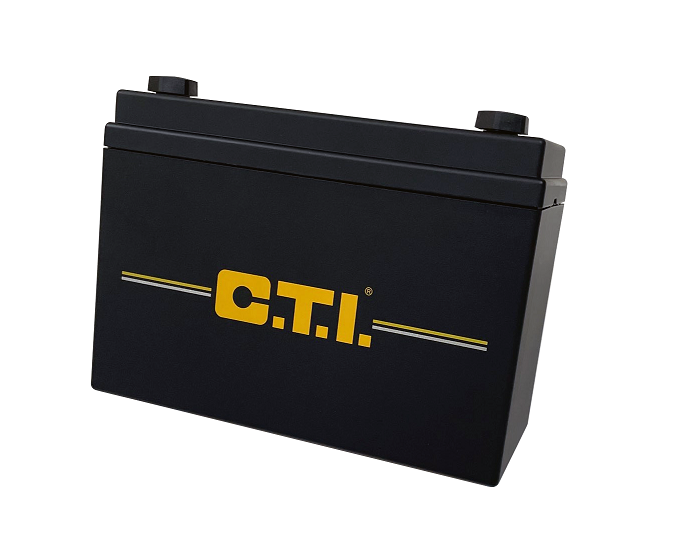 12V/4Ah (UL 1973 certification) storage backup battery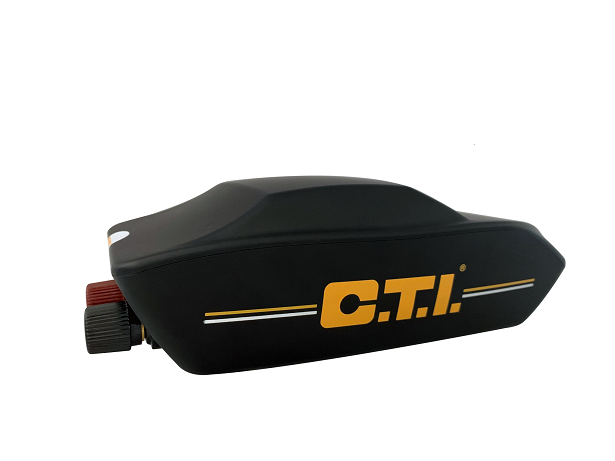 Green Power fuel saver
C.T.I. Traffic Industries Co., Ltd,
16 Shih Chien Street, Kuan Tien District, Tainan City Taiwan
Tel: 886-6-6991235
Fax: 886-6-6991271
E-mail: cti@ctico.com.tw
Website: http://www.ctico.com.tw