Esuse Auto Part's Dual Color Fog Light, launched this June, has quickly attracted inquiries from domestic and international buyers due to its design and features. Perfect for better situational application, the driver can switch between the dual-color selections: white for standard night driving, or yellow color that improves wet road surface visibility in adverse weather conditions.

The intent of selective yellow fog light is to improve vision by removing short, blue wavelengths from the projected white light. These wavelengths are difficult for the human visual system to process properly, and they cause perceived dazzle and glare effects in rain, fog, and snow.

Esuse also has been investing in warning lamp products, which include their various warning lamp modules and beacons: LightPad, StreamLine, and HeavyDuty. The products are spec'd with 12 to 24V wide input voltage range design, and offers synced or mixed flashing functions with multiple products linked. Products have passed vigorous reliability inspections, and SAE J595/J845 and ECE R65/R10 standards.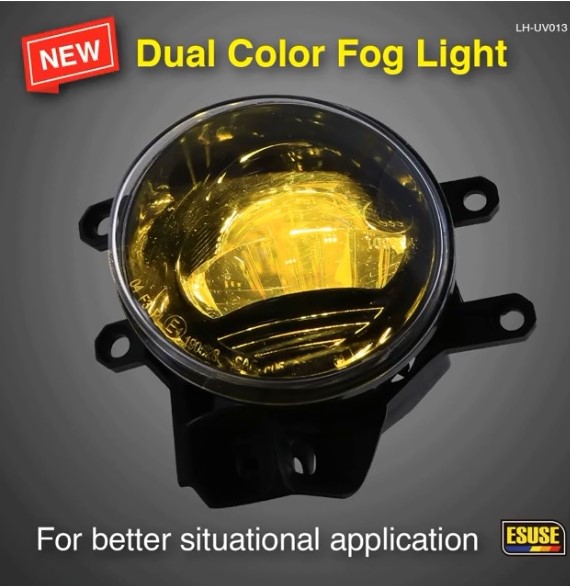 Esuse Auto Parts Mfg. Co., Ltd.
No. 261, Fenliau Rd., Sec. 2, Linkou Dist., New Taipei Ciy, Taiwan 244
Tel: 886-2-2603-2788#15
Fax: 886-2-2603-2789
E-Mail: sales@esuse.com.tw
Website: www.esuse.com.tw