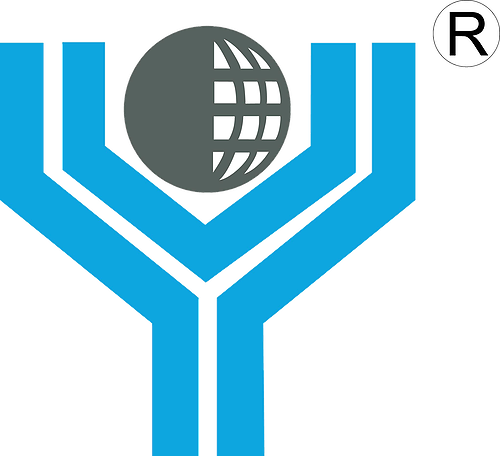 Photo courtesy of RAY FU ENTERPRISE CO., LTD.
With countries introducing infrastructure plans to bolster their economies hard-hit by the COVID-19 pandemic, Taiwan's export-oriented fasteners market has seen a significant surge in demand. According to the data reported by the Ministry of Economic Affairs, this year's fasteners and screws export value reached USD$2.93 billion between January to July, representing a 30.9% YoY growth, with the U.S. taking first as the biggest buyer at 42.0%, or USD$1.23 billion. The U.S. is followed by Germany, the Netherlands, Japan, and the U.K., with the top five markets representing 64.4% of total export value. Aside from Japan's 3.8% YoY growth, the remaining four countries all boasted double-digit growth. Also, rising vaccination rates and steel prices are also cited as factors behind Taiwan's fastener production growth, which grew a YoY 21.5% rate from January to May, amounting to USD$57.9 billion in terms of production value.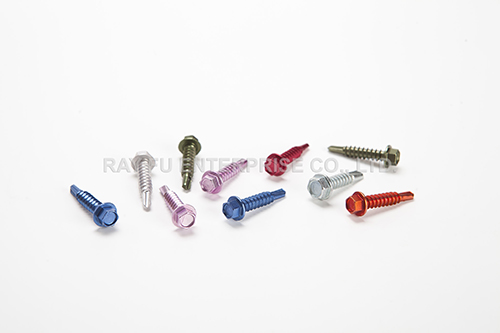 Aluminum alloy screw, Photo courtesy of RAY FU ENTERPRISE CO., LTD.
Taiwan-based fastener giant Ray Fu continued to perform admirably well, showing the most growth in the European region, followed by the Americas and the Asian-Pacific area. In terms of Ray Fu's overall competitiveness across different sectors, the company has a major stake in construction, automotive, machinery, special specification aluminum-made fasteners. Ray Fu is also proactively implementing emerging technology, such as smart machinery and AI, to help give them a leg-up in production capabilities.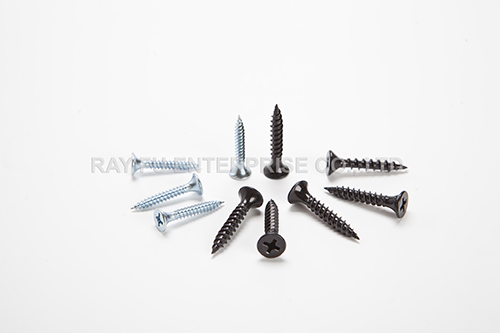 Drywall screw, Photo courtesy of RAY FU ENTERPRISE CO., LTD.
Ray Fu is a professional manufacturer and exporter, having invested in wire-material, fastener, heat-treatment, and packaging factories. The company has now developed a significant market in Taiwan, having based its manufacturing capabilities solely on this island. Ray Fu sources its materials from China Steel for its hardware fasteners and construction-based materials, with C1018-C1022 and 10B21 as the most popular selections. Ray Fu handles specifications ranging from 1.78 mm to 10mm, mostly fasteners used in the construction and automotive industries. The company's primary business operations are concentrated around the processing and sales of finished wire materials and fastener exports. Ray Fu is also evaluating a shift from its traditional focus in construction and auto fasteners to high-value sectors, such as making fasteners in the aerospace industry.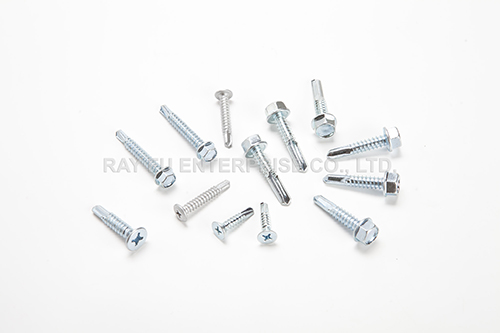 Self-drilling screw, photo courtesy of RAY FU ENTERPRISE CO., LTD.