According to the Paris Agreement in 2015, emissions from global transportation made up 23% of overall greenhouse gasses and were on track to reach 50% by 2050 if things were maintained as usual. Thus, the electrification of vehicles on the road appeared to be the inevitable trend to lessen the impact of greenhouse emissions on global temperatures.

To limit global warming of temperatures below 2℃, IEA had said global sales of electrified vehicles (including BEV, PHEV, and FCEV) must reach 35% by 2030. Since then, many countries have pledged to cut carbon emissions by 2030 and net-zero by 2050, while for companies and global auto brands, such pledges had also accelerated the EV industry growth.

However, for Taiwanese suppliers, tapping into Tier 1 auto companies had remained difficult during the ICE era due to Taiwan's slower entry and smaller domestic market scale. With technologies moving from ICE to electricity-powered, the vehicle's overall design requires a complete revamp as well, and overhauling of three core key parts in the supply chain (batteries, motors, and electrical control.) The industry and governments must also rebuild new infrastructure to charge EVs and redevelop new ecosystems. Therefore, regardless of whether there is a record-growing demand for EVs globally or the existing production chain must evolve, Taiwan's reputation in the ICT field means suppliers will have a better opportunity to gain a stake in the burgeoning EV industry.

Industry expert from ITRI Industrial Economics and Knowledge Center James Hsiao writes that suppliers could focus on the vehicle and charging infrastructure to further development in the EV industry. In terms of vehicle design, passenger vehicles are regarded to have huge market potential and growth. Notable areas to develop are pursuing R&D and entering supply chains fielded by industry giants, like Tesla in this instance, or addressing untapped issues by working with traditional auto brands. The experience gained through these collaborations would help strengthen Taiwanese suppliers' product inspection and certification infrastructure. In the long-term, those working closely with global auto brands could lead the domestic industry to upgrade integration efforts, platform development and bolster domestic EV industry expansion.

Aside from passenger cars, another untapped market with huge potential is focusing on electrifying public transportation, or in this case, EV buses. Taiwan's advancement in this particular market was largely bolstered by policies enacted in 2020, which aim to electrify the island's entire fleet by 2030. However, the industry had already made strides in development beforehand.

For example, Master Transportation Bus was able to obtain designing and R&D certification capabilities in 2016, global manufacturing and domestic production certifications, and passing safety certifications for EV chassis and overall vehicles from Taiwan's Automotive Research & Testing Center. The Taiwanese manufacturer's in-house capabilities, domesticizing production efforts, and building net-zero capable factory plants under the government initiatives have garnered the attention of Saudi Arabia's Saudi Vision 2030 initiative. The initiative aims to produce EV buses through turnkey solutions and technological know-how cooperation to supply neighboring countries.


In terms of charging stations, technological development in this area was notably slower due to differing AC and DC charging needs and standards in each country. As such, R&D for charging stations requires close interaction with auto brands' development of new EVs to fulfill low-volume, high-mix demands.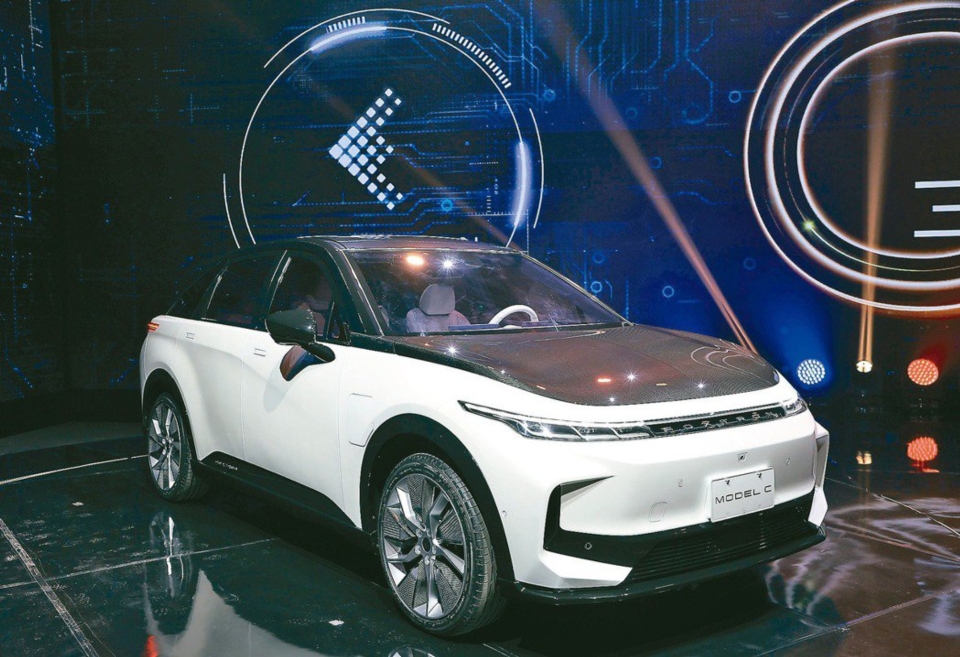 Foxtron Vehicle`s newest EV lineup, Model C. (Photo courtesy of MIH)