People in the future might regard 2021 as the "Year of the Electric Vehicle (EV)," when EV adoption has become more widely accepted, where greater cross-industry integration between automotive and ICT sectors bearing competitive results, and bringing significant advances of EV infrastructure to the forefront. However, for traditional auto parts suppliers, the EV revolution poses an existential crisis for these industries, and at the same time, a challenge to those who wish to stay relevant despite the odds and the global push for carbon neutrality.

Taiwan's LC Fuel Tank is such a company. Citing Toyota President Akio Toyoda's EV comments in 2020, where he urged caution against completely replacing ICE vehicles, General Manager Chan Yu-Peng is of a similar mindset and sees continual demand for ICE vehicles alongside EVs on the road in the future. The next few years will be crucial for the automotive industry as a whole, yet a full adoption of EVs could be pushed back for years due to the semiconductor chip shortages, rising prices, supply chain congestion, raw material, talent shortages. Suppliers must be able to tap into the unmet demands, and LC Fuel Tank has positioned itself to do just that.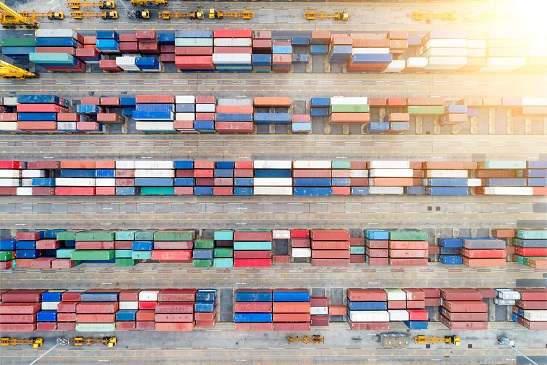 The global congested supply chain is among the challenges that LC Fuel Tank needs to face.
Prices and Shortages Test Resolve for Change
With the just-in-time model disrupted, manufacturers are feeling the crunch as prices for raw materials and shipping soar. To mitigate the losses, companies must optimize production for not only efficiency but also resiliency. While LC Fuel Tank's newest factory was originally intended to bolster production capacity and shorten delivery times, the advanced machinery newly fitted into the plant will strengthen the company's resiliency in the long term.
Scheduled to begin full operations in mid-2022, the new plant is equipped with robotic arms in half-automated production lines to expand production. Chan says this will enable them to procure more materials and reduce costs. The larger space in the new plant will also allow the company to keep a larger inventory at hand and for faster shipping to timely meet client orders, which is especially crucial with clogged shipping ports. Production optimization will reduce defective rates to the absolute minimum, and increase production efficiency to ease costs.
Future-Proof, More Resilient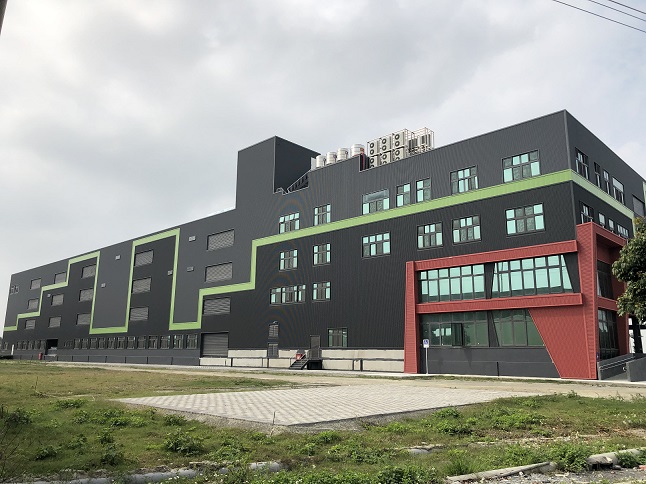 The exterior of LC Fuel Tank`s newly constructed factory. (Photo credit: LC Fuel Tank)
LC Fuel Tank hopes to service their customers better with the new factory, Chan said. By equipping the new factory grounds with production capabilities and space, the company is in a better position to enact Build to Stock models. Chan said the company will not only have consistent stock of products but be better prepared with raw materials on hand as well.
Aside from a more spacious environment and production lines churning out products, the new factory will also upgrade existing processes. For example, they fitted an automatic overhead conveyor washing tunnel in the coating line, streamlining the cleaning process of products, and improving coating adhesion.
There are other considerations with the new factory, which Chan hopes will give the company a better edge in terms of soft power. There is a real talent retention challenge in traditional industries, where senior, experienced workers are retiring, and struggling to attract and retain young talent. To address this vacuum of talent, the new factory grounds were intended to provide better working conditions and an environment with ergonomic designs. Assembly lines are fitted with roller conveyors, easing the load on employees and reducing production time when they need to adjust the workpiece on the assembly line.
On the other hand, the company also outfitted the third and fourth floors of the factory with dormitories, primarily to provide better living accommodations for their international and domestic workers and a resting space during lunch breaks.
The Go-To One-Stop-Shop
LC Fuel Tank is regarded as the top fuel tank maker in Taiwan. Thanks to its early entry into the industry in 1977, the company benefited from Chan's foresight as they kept ahead of the competition for at least a decade in terms of supplying and designing experience.

However, an early entry does not always equate to success. The company furthered its competitiveness by investing in the die (tooling) and production equipment. Clients do not need to design and produce their own dies, as LC Fuel Tank amassed and maintains over 3,000 dies for them to choose from. For instance, the company tools and produces all the relevant auto parts — not just the fuel tank — during the developing process of a specific car model. With such a massive product mix, the company quickly became the one-stop supplier for fuel tank products among European and American market customers.
Chan believes another factor to their success is consistent product quality. The company procured Japanese-manufactured machinery, considering quality, long-term preparedness over cutting back on costs, and short-term profits.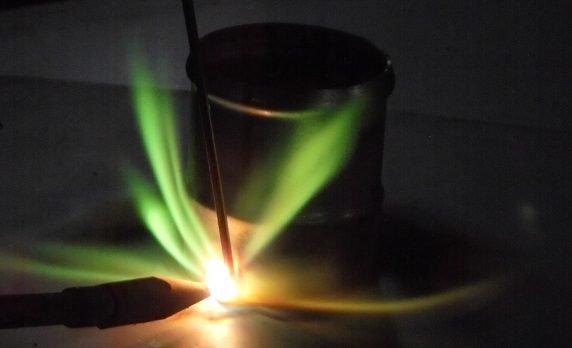 Always Expanding, Always Improving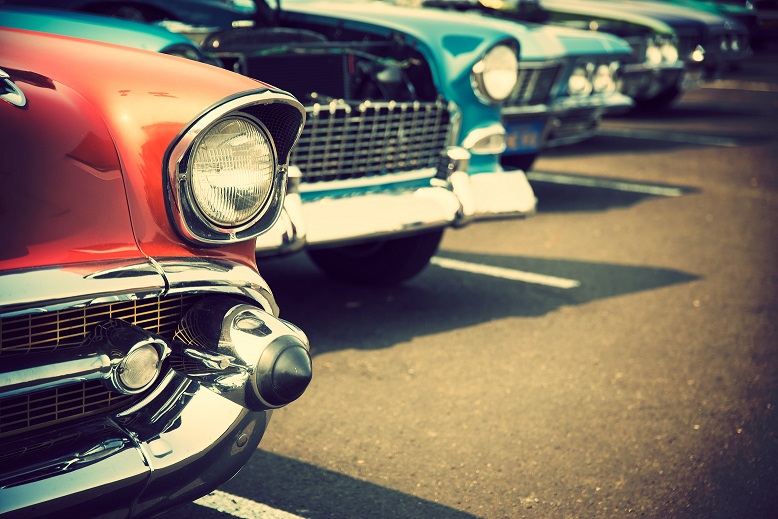 Aside from their tooling inventory and fuel tanks, LC Fuel Tank is also the go-to shop for vintage car enthusiasts. Chan says the vintage car industry has huge potential in terms of developing new products and wishes to tap into that, especially with more and more recent models becoming collectibles as well.
On the other hand, Chan expressed his reservations about an economic rebound in 2022, largely due to the shipping container shortages, clogged shipping ports, and delayed raw material shipments. Order delivery times have been scheduled as far as October 2022, Chan said, suggesting difficulties returning to pre-COVID benchmarks in 2022 Q1.
However, LC Fuel Tank is prepared. With the new factory in place, Chan said their future Build-to-Stock model is based on becoming more resilient in face of external challenges. Clients won't need to wait for their orders to be produced and can see faster, shorter delivery times through consistent inventory stock of raw materials to completed products.