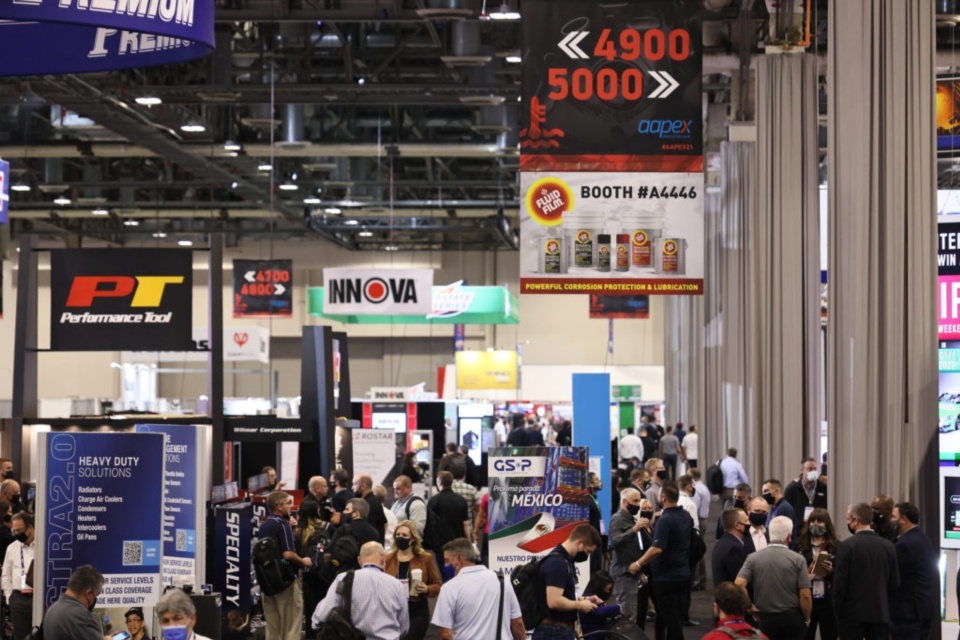 Photo credit: AAPEX
The global event representing the USD$477 billion global aftermarket (AM) auto parts industry, Automotive Aftermarket Products Expo (AAPEX) kicked off last week at Sands Expo and Caesars Forum in Las Vegas. Lasting through November 2 to November 4, the gathering would mark its first reopening in an in-person fashion after the COVID-19 pandemic swept the world in 2020, prompting the first-ever online event last year.
Aside from the usual product launches, companies doing business in related technologies have begun to roll out products related to the world's experience with COVID-19, such as air purifiers that filter out small particles, viruses, bacteria, pollen, and toxic gases, or the antibacterial pumice hand cleaner that removes grease and kills 99% of germs. Enhancing the driving and passenger experience is not just tied to in-vehicle infotainment solutions, but also to protecting drivers' and passengers' health in a compact, enclosed environment.
The next major auto parts show will be held in China, with Automechanika Shanghai opening on November 24 to 27. Similar to the trends ongoing at AAPEX, Automechanika Shanghai is slated to focus and showcase green repair AM solutions. Leading companies were quoted in official press releases to be accelerating their long-term AM in light of technological advancements in electronics software, and autonomous driving.
Both shows on each side of the Pacific Ocean showcase how worldwide trends and demands are quickly shaping the discussion in the global auto market. In terms of good news, according to Messe Frankfurt (HK), global EV sales recorded a surge by over 40 percent during 2020; of this, China accounted for nearly 38 percent of EV purchases last year.
On the other hand, the demand for AM auto parts has surged well over in the past year, as semiconductor shortages, seaport congestion, and the rising prices of materials impact and delay supply chains and shipment all contribute to the issue. The AM auto parts industry in the U.S. is highly regarded due to the scale of the domestic auto market as a whole and the local culture. Yet, the success of AAPEX also highlights the fragility of the industry, where the supply chain cannot keep up with demands due to pandemic restrictions in export countries, and backed-up shipment at American ports.
Similar situations continue to crop up over the world. In Japan, local news outlets reported new car sales taking a tumble in October, which automakers blame the pandemic for disrupting the supply chain in Southeast Asia. As a result, factories there are slow to reopen with higher production capacity, and ports remain congested in some areas.
On the shipping side, shipping group A.P. Moller-Maersk expects the market to remain tight at least going into Q1 of next year. In a statement released earlier this month, Maersk updated its global ocean-based freight growth predictions this year from 6 to 8 percent, to 7 to 9 percent. Moreover, global container demand is expected to increase 2 to 4 percent next year, amid consumer demand surges in the post-pandemic economy and unprecedented e-commerce activity. Unless the supply chain resolves the snarls, the auto parts and automotive sectors, in general, will need to continue to grapple with shortages in the short term.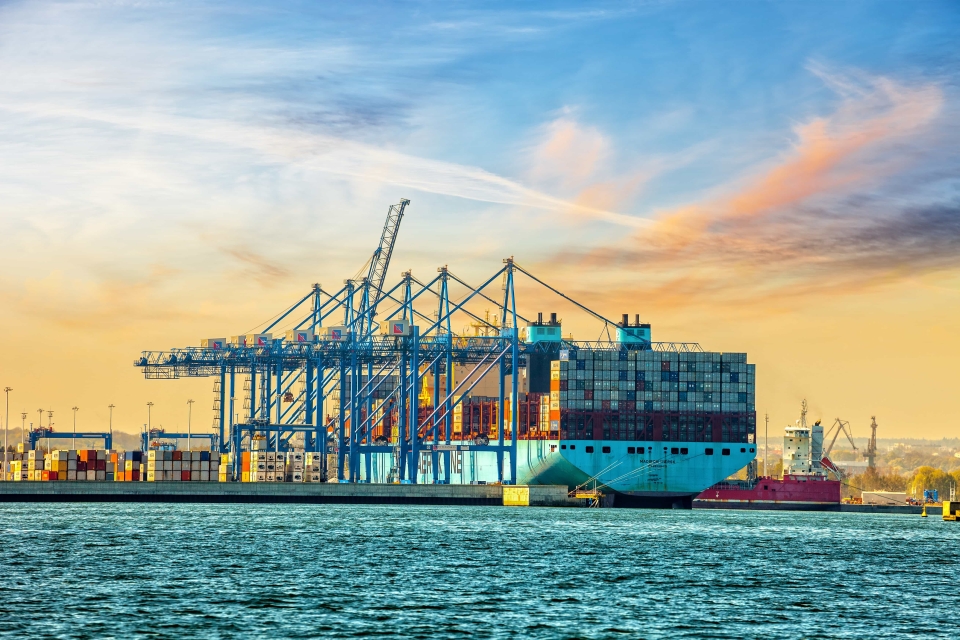 Container shipping companies will continue to grapple with congested ports in the near future.