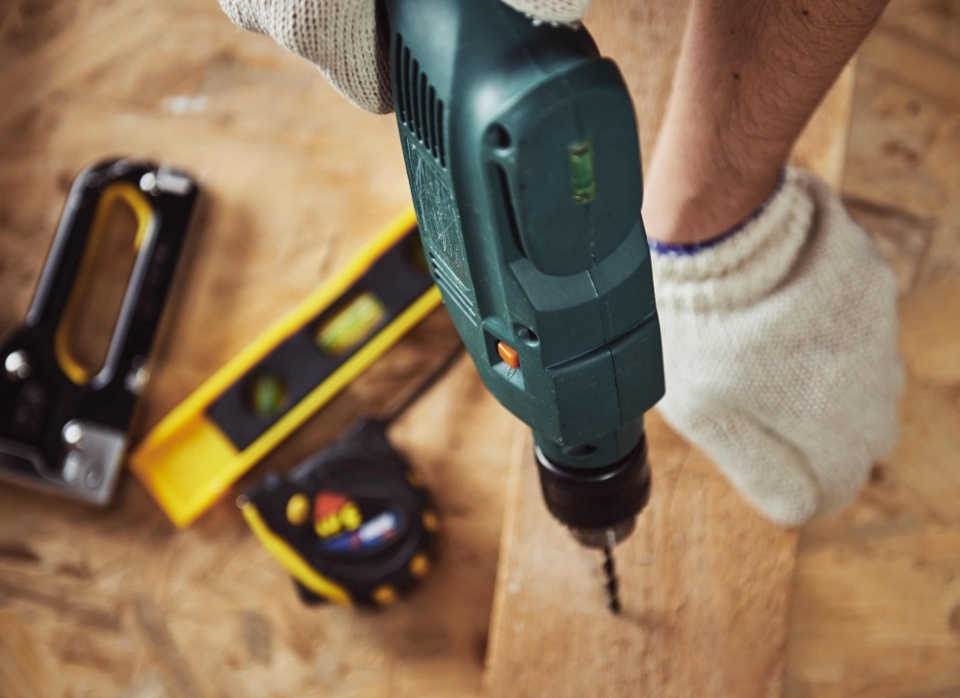 Throughout 2021, as global economies struggled against COVID-19 outbreaks, congested seaports, delayed delivery times, rising prices of crucial raw materials, Taiwan's economy was able to weather the crisis thanks to much of its industries' production capability are centered on the island. For the domestic hand tools market, one of Taiwan's top export markets, it performed admirably well as the island was able to keep COVID-19 from spreading.
On a global scale, Market Prospects offers an optimistic perspective: "In 2019, the global hand tools market was worth US$22.2 billion and is expected to reach US$30.381 billion by 2027, with a compound annual growth rate of 4.1% from 2020 to 2027."
As Q4 statistics have yet to be announced as of publication, Taiwan's hand tools industry value amounted to NTD$22.04 billion in Q3, marking a 12% increase compared to the previous quarter, while exports performed similarly at NTD$20.4 billion, a 12.6% growth compared to Q2. The upward trend represented manufacturing in countries around the world resuming as the pandemic had eased down during Q3 in the summer season, and increased inoculation rates, prompting a surge of demand for hand tools as well. Industry experts and market surveys expect both the domestic and abroad to continue its upward trend in 2022, yet it is not without its challenges, which we will cover below.
Could Prices Finally Steady Out?
The pervading picture throughout 2021 was rising prices across the board due to inconsistent shipping and delivery dates due to congested ports, which covered expensive shipping rates at historic highs, and due to delayed shipments, expensive raw materials as demand surged globally at the same time.
However, since around the end of 2021, prices for raw materials appear to look stable despite the newly reported Omicron variant emerging. According to the base metal price monitoring platform, managed by the Metal Industries Research & Development Centre (MIRDC), prices across the board appear to be steadying out or gradually easing off the sharp uptick growth that persisted since January 2021. The same goes for global crude steel production, in terms of reduced production, at least a 1.65% decrease in November compared to October, and a 9.45% YoY decrease.
According to Fastmarkets, in Q2 2021, global stainless steel production amounted to 14.51 million metric tons, a slight uptick compared to Q1 by 2,000 tons, and a YoY growth of 22.4%. Market surveys cite that between 2022 to 2023, a capacity of 10 million tons will go into operation in China and Indonesia. The supply increase is expected to rattle global market prices again, especially in the Asian market, and in turn, hand tool suppliers as well. Due to congested shipping container lines and the Omicron variant putting workers out on sick leave in record numbers, Taiwan's suppliers remarked that even though they had received orders, they still cannot ship, or face delayed shipments, despite increasing demand in countries seeking to reboot their economies with infrastructure initiatives. However, the silver lining is that domestically, suppliers are capable of supplying Taiwan's booming construction industry.
Markets for Hand Tools
As a decades-old industry, Taiwanese hand tool suppliers have reached a ceiling in terms of product development for traditional applications. There is only so much they can design and change, therefore, the only way is to continue to go forward in terms of product designing and seeking industries that require greater precision and reduced fatigue.
Taiwanese suppliers have already been moving away from the traditional OEM manufacturing mindset to digging deeper into consumer needs, and addressing those needs with hand tools that are easier and less labor-intensive to handle.
Aside from consumer customization, industry-specific customization is also crucial in rejuvenating new synergy into this traditional industry. With the aerospace industry quickly accelerating its growth in the past years, more notably in 2021, the trend comes along with the need for specialized tools and fasteners. Taiwanese suppliers have long relied on more traditional applications, however, with digital transformation as a key trend in changing how companies manufacture and do business, there are ample opportunities to improve product added value.