Building its reputation with consistent innovation and R&D capabilities, Stand Tools Enterprise Co., Ltd. acquired multiple global patents for its products, cementing its role as a high-profile firm and a leading digital toolmaker in Taiwan. What's notable is that Stand Tool's digital torque wrenches have earned much recognition from various fields. Stand Tools' digital torque wrenches are applicable for various automotive usage, from bicycles, motorcycles, automobiles, trucks, heavy-duty construction vehicles, to highspeed rail and military vehicles.
Stand Tool's digital tools are available in torque ranging from 0.3 to 2,000Nm and boast torque wrench accuracy up to 0.5%. Therefore, users can use Stand Tool's products in fields that require high accuracy, including manufacturing and repairing precision instruments, such as electronics PCB. The firm's products can also be used in large-scale applications, such as energy, high-speed rail, metro, and national military capabilities, requiring tools that maintain the highest precision and accuracy.
Amid the Taichung hand tool industry cluster, Stand Tools is also the only firm that can oversee its in-house torque calibration equipment and maintain a laboratory for R&D purposes. Stand Tools is among the best in terms of precision and keeping to QC standards.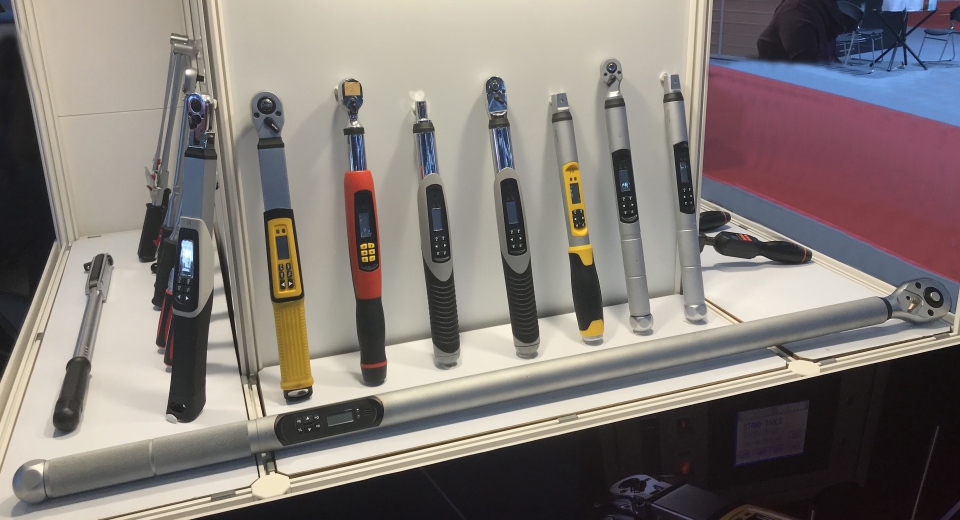 STAND TOOLS ENTERPRISE CO., LTD.
No. 55, Chengfeng Lane, Taiming Rd., Wujih Dist., Taichung City, Taiwan 414
Tel: 886-4-2335-6489
Fax: 886-4-2335-6491
E-mail: stand@ms19.hinet.net
Website: http://www.standtools.com/, http://www.dgstand.com/