Fortuna Auto Industry, established in 1994 as a professional auto part exporter, founded F-Mirror to oversee professional services for automotive mirrors. They also established the R&D/Manufacturer team (MIRA) in 1999 after years of tooling development, enabling them to offer clients customized functions and packaging, OEM/ODM products, and became ISO 9001:2000 certifi ed in 2005. Their own branded series TORO1 was released in 2015, rolling out products like the TORO1 Two-Axis Mirror and Towing Mirror.
Partnered with KDC after 1999, F-Mirror invited K-Style performance mirrors to its Dual Brand to emphasize the link with quality manufacturers and provide customers with integrated services and workable prices.
F-Mirror mirror products made with advanced production equipment, precision inspection instruments and professional assembly technicians; the development team is also constantly committed to technology improvement, strict quality control, ontime delivery and satisfying all customer needs, which is the business philosophy F-Mirror have always insisted on.
One of their most professional services is exporting. With over 20 years of auto parts sales experience, they are familiar with the processes and issues that could arise. Aside from helping clients fi nd their interested products in Taiwan, Fortuna also has the experience to become customers' purchase dept or agent.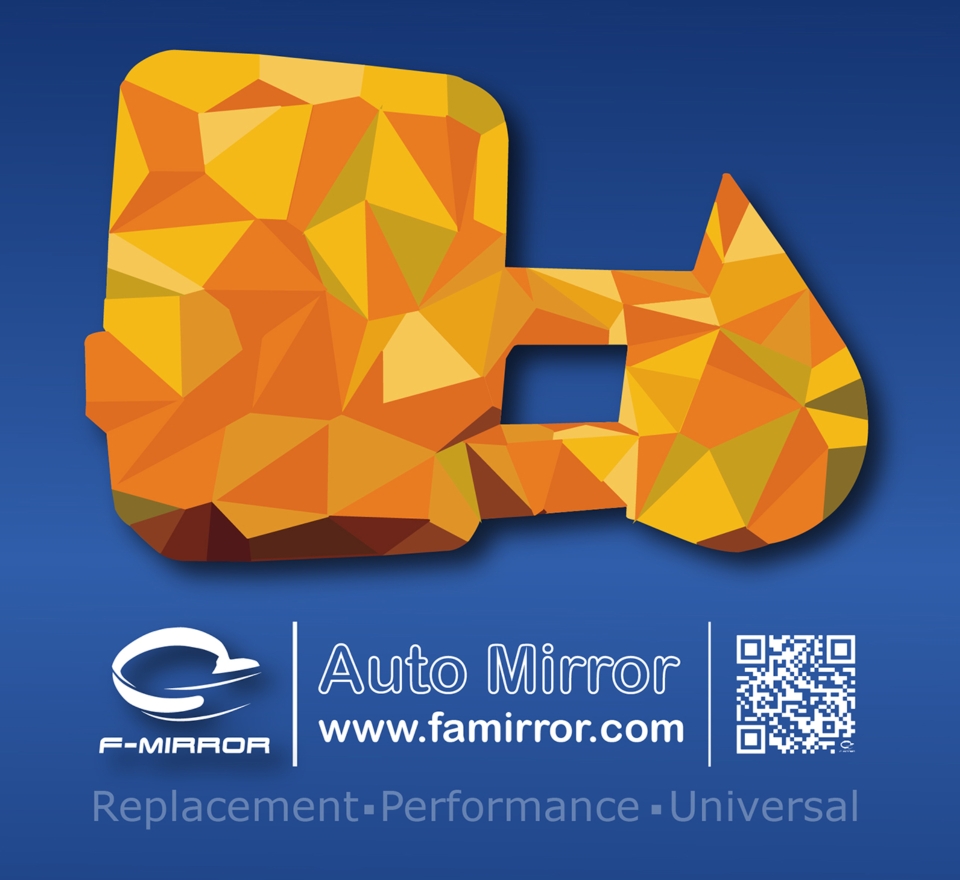 FORTUNA AUTO INDUSTRY INC.
No. 17, Lane 116, Sec. 2, Jianguo N. Rd., Taipei City 10483, Taiwan
Tel: 886-2-2515-0599
Fax: 886-2-2516-0896
Email: f-mirror@fortunaauto.tw
Website: www.famirror.com