Lithium prices soar as EV demand surges
2022/10/31 | By EDN
Since the beginning of this year, global electric vehicle (EV) shipments have grown significantly, especially with the surge of production in mainland China.
The increase in various battery shipments largely drove the growth in China, be it lithium ternary batteries or lithium iron phosphate batteries (LEP). Both types require the use of lithium metal, and the price of lithium has continued to rise as a result. It has nearly doubled since the beginning of this year. Last week, the cost per metric ton reached RMB$547,000, a record high.
According to the transaction price in China announced by the British resource research company Argus Media on the 26th last week, battery-grade lithium carbonate reached RMB$547,000 per metric ton, which has risen for 15 consecutive trading days, up 99% from the end of 2021. A new high since February 2016 when the data became available to the public.
According to Argus Media, China is the world's largest production base for battery metal lithium, cobalt, nickel, cathode materials, and lithium batteries. However, with more and more European and American car brands entering the market, battery production across the continents has become increasingly interlinked.
The world's largest financial paper Nikkei pointed out that the price of lithium, which is the main raw material for EV batteries, has risen rapidly and hit a new high. The main reason quoted by the media, is that the rapid expansion of EV production in China has driven the rise in demand for "LFP," which is mainly used in low-cost EVs and does not require nickel and cobalt. In addition, both LFP and lithium ternary batteries must use lithium, causing significant lithium price hikes.
According to data from the China Association of Automobile Manufacturers, EV sales in China surged 93.9% to 708,000 units in September compared with the same month last year, and EV production reached 755,000 units, about 2.1 times the level of the same month the previous year. According to Nikkei, low-priced EVs at less than RMB$1 million are the most popular in China.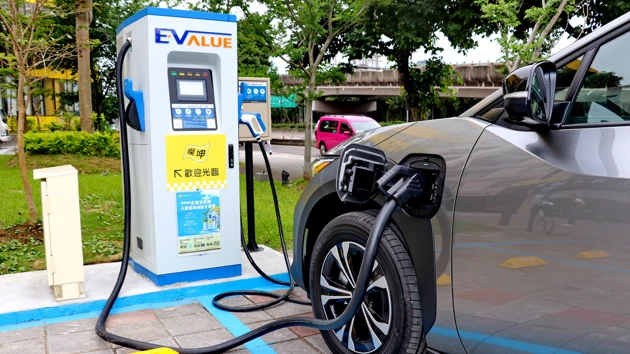 A file photo depicting an EV. (UDN file photo)