Industry embraces return to in-person events throughout 2023
2022/12/27 | By CENS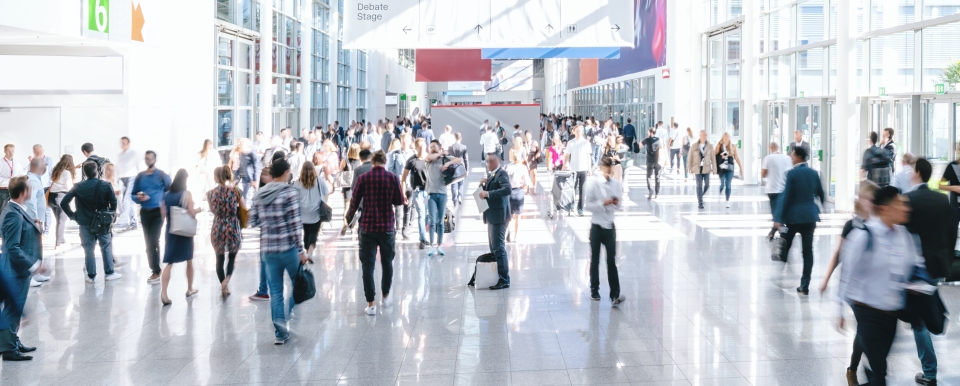 Professional trade shows in the hand tools and hardware sectors have endured the past over two years of cancellations caused by COVID-19, and with travel restrictions easing up for the latter half of 2022 and this year, more events are gearing up for a resurgence of demand.
As observed among most buyers and exhibitors' in the past two years in Taiwan, as well as from trade expo organizers abroad, while there many advantages to hybrid and online shows, the essence of in-person interaction is still truly missed, as the engagement of meeting potential business partners and seeing and holding the products are irreplaceable experiences at trade shows.
A Brief Look at 2022
In 2022, the National Hardware Show (NHS) kicked off in early Q2 where the industry was optimistically recovering from supply chain snags in the past year, yet still tentatively looking at how the Russian-Ukrainian conflict would impact the world. The previous NHS crowds had yet to fully recover from COVID, but was already seeing the signs of buyers returning.
At Eisenwarenmesse in Cologne, the attendance situation was fairly similar. According to exhibitors who attended, while there was a significant drop of attendance from Asian exhibitors due to the stricter travel restrictions back then, however, on the plus side, exhibitors also observed that buyers were more willing to engage with the ones that have taken the precautions to show up and were more proactive in laying out their procurement needs, leading to a higher quality of discussions compared to the past.
CENS' publication team reported similar buyer turnout and observations, and noted that buyers who approached the booth were highly interested in the platforms' digital marketing solutions. We believe that due to the pandemic and worsened supply chain issues, buyers saw the need to expand their marketing channels to maximize their reach to more markets.
Overall, the events presented the perfect opportunity for exhibitors to become reacquainted with what their competitors have cooked up during the pandemic, as well as customer needs, while buyers were able to rebuild their business connections and revisit previous suppliers.
What's more, is becoming acquainted with the newest trends in the industry. Especially in such a traditional sector such as tools and hardware, the importance of suppliers adapting to greener and resource-saving technologies and techniques has become more crucial than ever. Other trends like an aging workforce and creating a better working environment that prioritizes product designs that promotes safety, reduces working hazards, risks, and physical fatigue.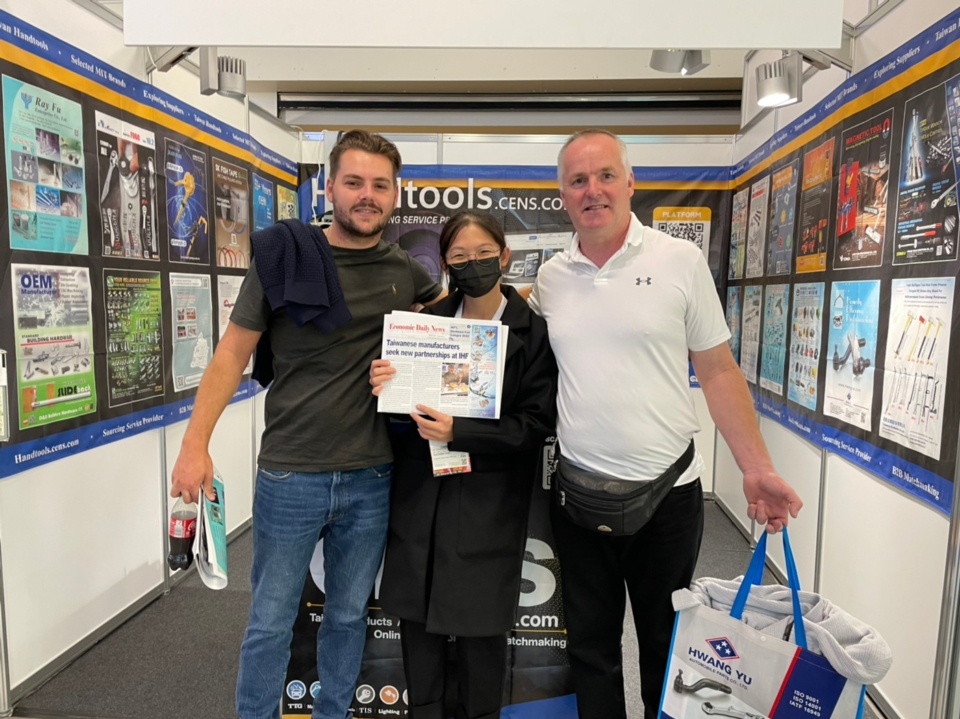 Buyers pose with CENS' publication team at Eisenwarenmesse in Cologne. Photo courtesy of CENS.
Upcoming in 2023
With countries reopening and travel restrictions generally eased in Taiwan, companies are raring to go and attend trade shows to expand their business networks and obtain new clients this year. As of publication, we at CENS have seen a gradual uptick of our suppliers and clients across the many industries that we service, requesting more information regarding attending professional industry expos, signaling that the pandemic had not completely transformed the exhibition industry.
The industry, especially in Taiwan with frontrunners like the Taiwan External Trade Development Council, was able to adapt by hosting expos in either a completely online manner, or in a hybrid way to accommodate both domestic and international buyers.
In 2023, we will be attending the 2023 edition of the National Hardware Show at the Las Vegas Convention Center on Jan. 31 to Feb. 2.
Later on in the year, CENS is slated to exhibit at the Taiwan Hardware Show at the Nangang Exhibition Center in Taipei on Oct. 19 to 21 and the Taiwan International Tools & Hardware Expo in Taichung on dates unconfirmed as of publication. Abroad, CENS is scheduled to attend Machine Tool Indonesia at the end of November, and the China International Hardware Show in Shanghai on Sept. 19 to 21.
At all of the shows that CENS will attend as an exhibitor, our publication team will allow buyers to procure the latest edition of "Taiwan HandTools" and "Taiwan Industrial Suppliers," as well as offer on-site business matchmaking services for buyers to obtain network opportunities with Taiwanese suppliers unable to exhibit at the show.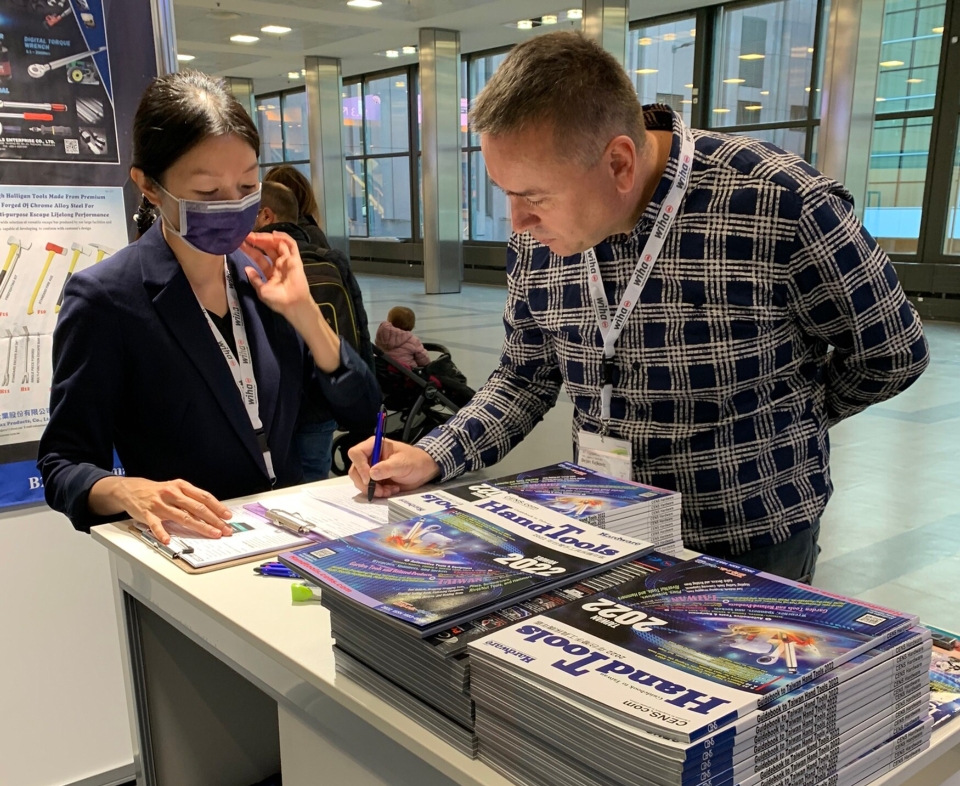 A buyer fills out CENS' business matchmaking sourcing form at Eisenwarenmesse in Cologne. Photo courtesy of CENS.