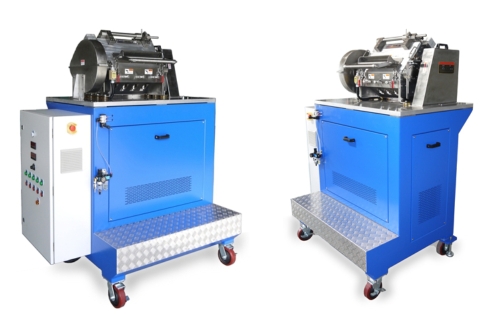 Doubled side Beareing Support Pelletizer
Model:

TW-200DP , TW-300DP , TW-400DP,TW-600DP,TW-800DP,TW-1000DP

Country of Origin:

Taiwan

Material:

ABS,PE,PS,PP,PET......
Detail Specifications / Descriptions
•Stable structure design that make machine safety and increasing the cutting volume, it also reduce the noise and increase the service life.
•Tool gap adjusting both accurate and easily.
•Simplified operation with easy cleaning and maintenance.
•The size of the motor can be designed according to customer needs.