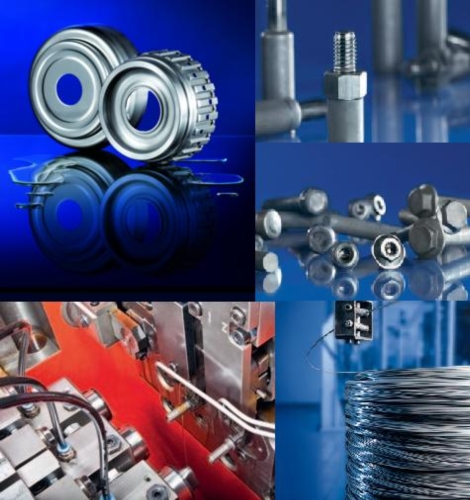 Detail Specifications / Descriptions
Whenever cold or hot forming processes modify metals in their shape, BECHEM forging oils are applied.

In either liquid or solid, in oily or watery form - they help to reduce the friction between tool or die and metal resulting from sometimes considerable forming degrees as well as extreme surface pressures.

Thus with our support semi-finished and finished parts of precisely tailored precision and optimal surface qualities are produced, ready for the intended application or for finishing in further processes.

*Cold forging oils*
For decades the consistent and continuous development of the BECHEM cold forging oils – in close cooperation with the end users and machine and tool manufacturers – sets the benchmark for this market segment.

*Wire drawing lubricants*
Permanently increasing demands to productivity and quality require the use of BECHEM wire drawing lubricants. These are worldwide leading products for drawing wires of copper, aluminium or ferrous metals. Our programme of carriers, oils, emulsions, solutions and additives covers the complete application spectrum of wire drawing.

*Tube drawing lubricants*
Optimal results in tube and profile drawing are achieved by the specifically developed Kubitrac series.

*Release agents for semi hot and hot forging*
For years BECHEM successfully meets the challenge in the field of semi hot and hot forging. Leading forges rely on the use of the product series Berulit and Beruforge.

*Coating lubricants for cold massive forging*
Extremely high quantities, strong competition and the necessity of specialisation in cold forging require the permanent development of innovative products and innovative processes. Here the BECHEM coating lubricants offer new options to redesign processes under economical and ecological aspects.