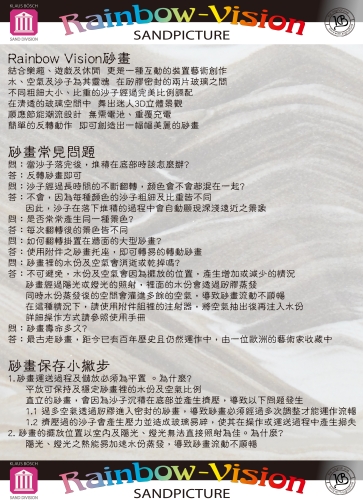 Frequently asked questions
Hot
Detail Specifications / Descriptions
Frequently asked questions:

Q: How long does it take to receive my art work after I place an order?

A: Shipping usually takes about 6-8 weeks for delivery after the order is placed.

Q: Will I need to make a special wall bracket for my sand art?

A: All mounting brackets and hardware are custom made specifically to the project and are included.

Q: Will I have to reinforce my wall?

A: In most cases, the standard wall studs (2" x 4") in most homes are sufficient to hang your art piece.

But depending on the size and weight additional carpentry work may be necessary.