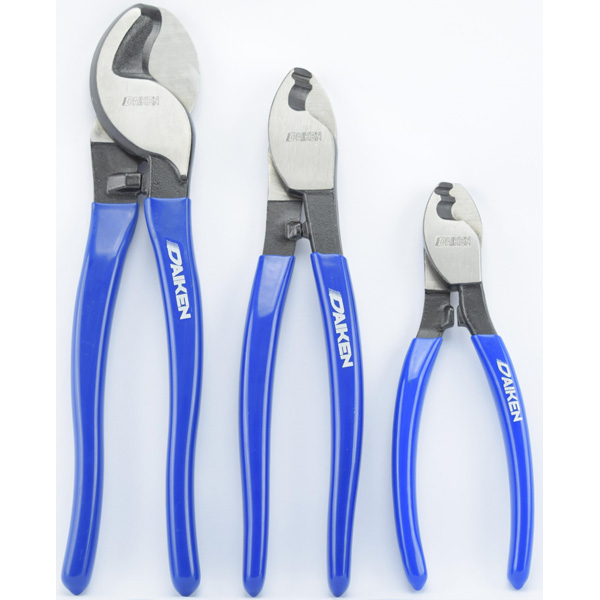 Detail Specifications / Descriptions
Forged by Cr-Mo steel, made to last.
Precisely treated and sharpened blades.
Cuts single and muti strand Aluminum and copper cable.
The Cr-Mo steel has higher wear resistant than other common steel used for pliers.
The right tool for cable cutting, smooth and clean cut without crushing or deforming the cable.
For Aluminum and copper cable only, no wire cutting.
Ultra smooth, precisely rivet joint, no side play.