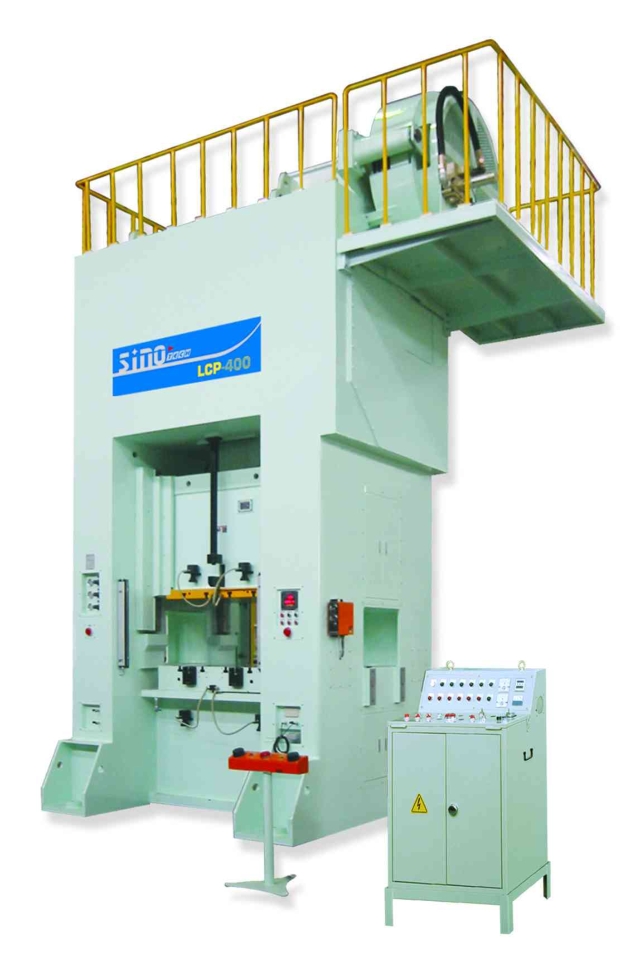 LCP Straight Side Single Crank Link Motion Press
Model:

LCP

Country of Origin:

Taiwan
Detail Specifications / Descriptions
With low-downward speed near B.D.C., but with high-downward speed from T.D.C., and high-upward speed after B.D.C., Reducing mostly vibration and noise.

Eight-side gibs designing, can reduce the shift of eccentric load, to increase the product precision and enlong the die tool life.

High rigidness mono-block construction, suitable for heavy load and thick material production.

High torque output clutch and brake unit, operating sensitively, low noise and long service life.

Multi-functional electrical control system, ultra-safety, easy operating and maintenance.

Lubricating system with detecting sensor, to provide excellent lubricating condition and ensure the smoothly running.

Considerable automatic equipment combining design, easily fitted with auto-peripheral equipment to expand productivity.