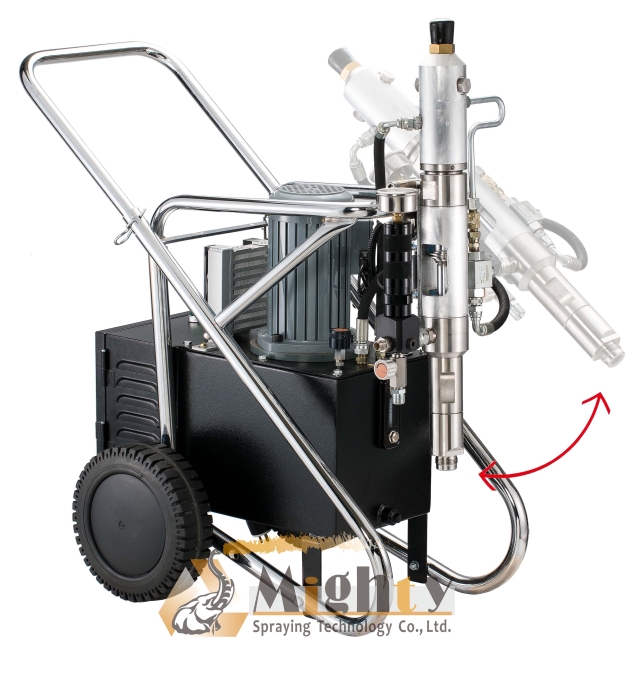 Loxodonta 21- Airless Spraying Pump
Model:

GU21

Country of Origin:

Taiwan
Detail Specifications / Descriptions
─ Silence and clean : no air pollution, no noise when operation.
─ High Pressure : Pressure adjusting range from 0-210 bar (0-3000 psi).
Great atomization saves paint.
─ Precise spraying, low spill of paint: no thinner needed.
─ Simple structure : easy maintenance, low maintenance cost !
─ Stable and continuous pressure, low pulsation : gets better performance of painting!
─ Standard adaptor : easy to connects with other accessories !

● Servo system controlled, hydraulic system drive piston pump, powerful continuous spraying.
● High quality brushless electric motor, silence and energy saving.
● Stainless steel piston pump, with sturdy Trolley, moves freely!
● High Pressure, up to 210 bar. Max. hose length up to 100M.
● High Delivery, Max. 6.5 liter per minute.
● Anti-corrosion material applied in all contact parts.
● Standard adaptor, can be connects with most accessories.