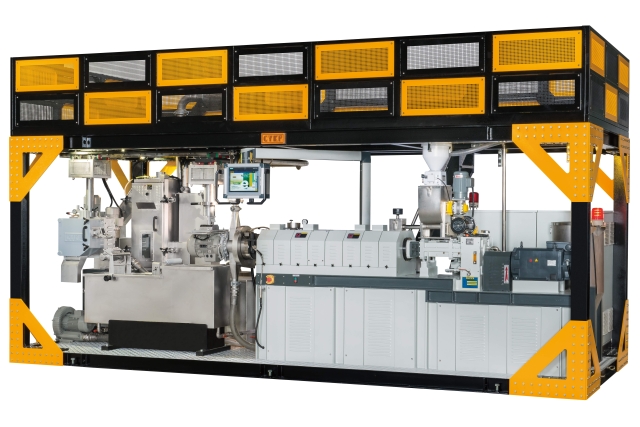 Multi-Function Laboratory Pelletizing Compounding System
Model:

CK-32HT

Country of Origin:

Taiwan
Detail Specifications / Descriptions
Possible materials :
Various filler compounds with plastic materials as CaCO3, Tio2, Talc, Pigment, etc.

Features

1. Flexible pelletizing systems
Three common plastic pelletizing systems are integrated into one machine, including die face pelletizing, underwater pelletizing, and strand pelletizing. The flexible design perfectly satisfies different experiments and greatly helps save time and investment costs.

2. Small batch
The CK-32HT laboratory extruder supports small batch production, helping to prepare a small amount of test samples of various plastics in a short time to achieve the most cost-effective experimental testing.

3. Recognized by professionals
The uniqueness of our CK-32HT laboratory extrusion system won the Taiwan Plastic and Rubber Machinery "Research and Development Innovation Product" competition in 2018. It is highly recognized by professionals and absolutely your first choice for experimental machines.