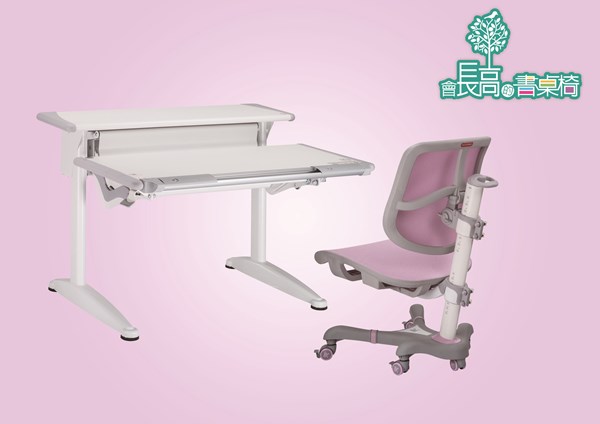 BK-53A Van Gogh-series Study Desk
Model:

BK-53A

Material:

Iron and powder-coated finish(R.O.H.S approved)

Color:

White/ Light-grey
Detail Specifications / Descriptions
Product specification:
-Colors: White/ Light-grey
-Desktop: White/ Birch
-Specs: W-105cm*-D-84cm*H-71cm±2cm
-Height adjustable range: 89cm(+/-2cm)~49cm(+/-2cm)
-Tilting range: 0゚~45゚degrees (+/-2゚)
-Plate: E0 Particleboard w/ flame and scratch resistant surface.
-Structure: Iron and powder-coated finish(R.O.H.S approved)

Specification & Description:
1.Height adjustable and suitable for 3-year olds to adults. Free size!
2.Incremental tilt with a simple push.
3.Easily adjustable desk height by wire device.
4.Multi-patented, SGS-certified.
5.Barrier-free space design for legs, safe and comfortable.
6.Sliding ruler and large space all-aluminum alloy storage pen slot

Feature:
-Waterproof, scratch and wear-resistant, fireproof and moisture-proof
-Eco-friendly, easy-to clean materials
-Can adjust when sitting.