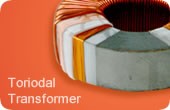 Detail Specifications / Descriptions
After 20 year unceasing hard works, Dinkle has became one of Asia's key terminal blocks suppliers, all products design are based on the industrial requested standard, and suitable materials are used to achieve the product perfect quality.

Before any product was released to the market it has to pass a series of tough reliablity tests, to insure the product's functional stability. While chasing the highest quality standard, we never forget to integrate the raw material supplement as well. We uses all types of high efficiency management system and facilities in order to establish the competitive advantage in the global market.