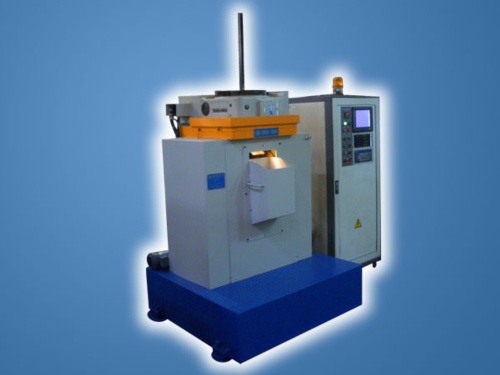 Internal Helte Groove Processing Machine
Model:CNC-500 Country of Origin:Taiwan
Detail Specifications / Descriptions
The this aircraft uses the servo, X, Y, Z three axle, computer control.May operate the input by the interface screen. The system execution processing completes, the automation, the efficiency are high, the precision is high, good quality, operation simple.


●Processing pattern:
1st, vertical .
2nd, vertical cone-shape .
3rd, screw.
4th, spiral cone-shape .


●Processing form: Single cavity processing, continuous treating.
●Indexing: The single cavity multi-trough odd number <360 degrees, eliminate endless division>.
●Spiral angle: But random angle., .
●Application:
1st, inside spin gear.
2nd, the revertex mortgages machine enters the material tube.
3rd, in the axis brass bush returns to the circle spiral lubricating oil trench.
4th, other special shape processing.
| | |
| --- | --- |
| Company: | CHING YUN INDUSTRIAL CO., LTD. |
Send inquiry to this company