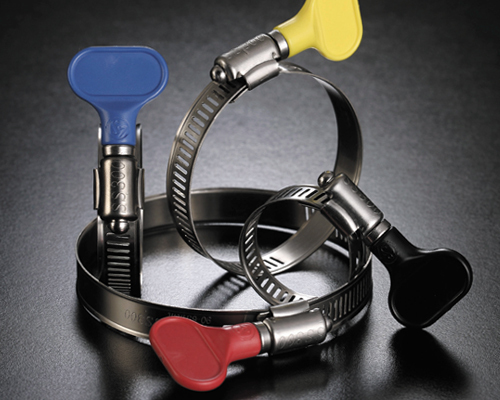 USA Type Interlock Hose Clamp W/Butterly Handle ( 12.7 mm )
Model:SY-01T Country of Origin:Taiwan
Detail Specifications / Descriptions
. Feature: this item is another type of product evolved from SY-01 series.
The main characteristic is to apply compact assembly method onto hose clamp screw, assembling plastic steel rotor onto screw, which facilitates users to turn the screw..to quickly fasten tight or loosen up hose clamp.
Most are used in household faucet or DIY environment.

. Specifications: in substance, SY-01T hose clamp shares same spec. With SY-01 with sole difference of the color of rotor. Hose clamps in different sizes got plastic steel in different colors. And rotor material meets European union norm.

. Features of material: above the models got a few advantages as below:
1. The steel belt and housing to this production are 304H?high steel ?stainless steel material, the same hardness with the European and American famous factories. And with the same level production procedure. The hardness to the stainless steel belt can reach HV380 degree and with the treatment of anti-electrolytic.

2. The housing to this production is 304H high steel stainless steel material, with high tension and hard to be deformed, can raise up 30%twist value.

3. The screw to the production is manufactured by 5 processes. The accurate round degree can provide this production with good idle running frequency.
The materials use all #300 S.S. series: torque value is somewhere above?14 newton/meter.

4. This item has won patents in Taiwan and many other countries regarding "steel band pressing edge" and "fur treatment production process" mold patent and products? Band patent.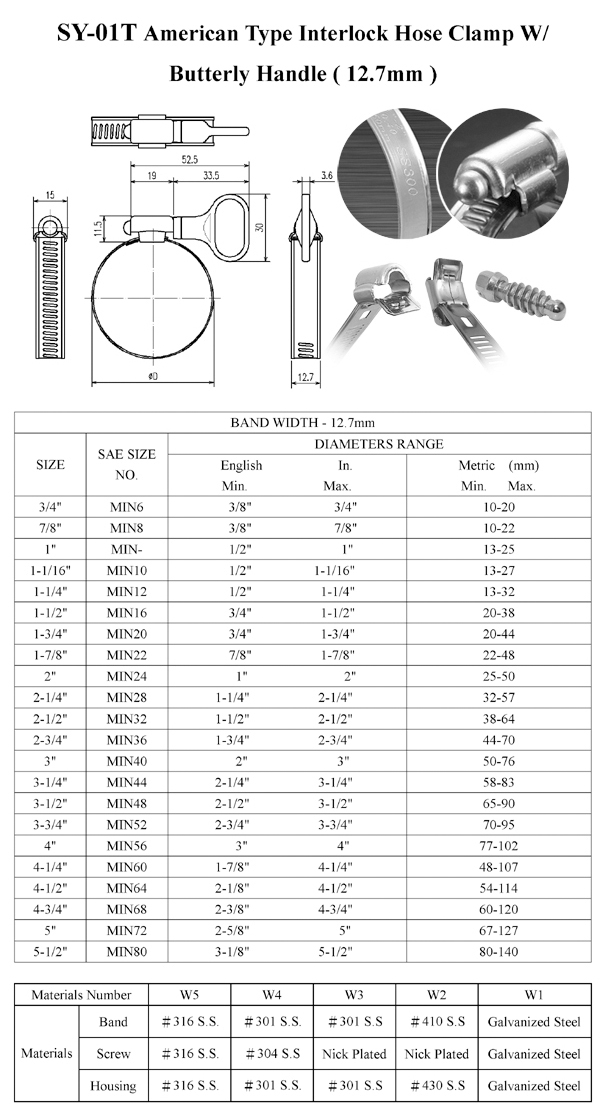 | | |
| --- | --- |
| Company: | AUTO CLAMP CO., LTD. |
Send inquiry to this company
Customers who viewed this item also viewed