COMPANY PROFILE
Specializing in making starter-motor gears and transmission differential gears for cars and trucks, we offer at least 2,100 industrial-duty gear items in engineering plastic, aluminum-alloy, cast iron and stainless steel

Professional production of automotive starter motor gear.

With in-house production equipment, we proudly offer OE-quality, competitively priced items superior to China-made counterparts. Talk to us about OEM/ODM and more details.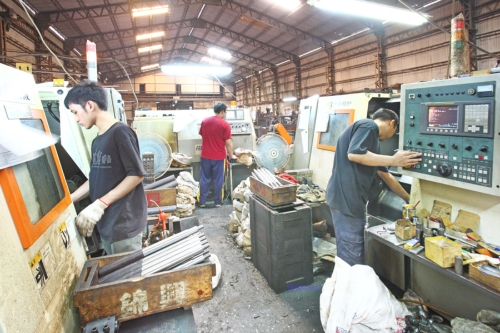 Factory machinery production figure
MAIN PRODUCTS/SERVICE
Starter Gears, Gears, Starter Motor Gears, Starters, Transmission Differential Gears, Differential Gears, Auto Transmission Gears, Auto Starter Motor Gears, Truck Starter Gears, Mechanical Motor Gears, Tool Machine Gears, Engine Electrical Parts, Starter Motors, Transmission Components, Performance-tuning Parts & Accessories, Bus/Truck/Heavy-duty Vehicle Parts & Accessories, Metalworking
COMPANY INFORMATION
| | |
| --- | --- |
| Number of Total Employees: | 10 |
| Year Established: | 1992 |
| Production Mode: | OEM, ODM |
| Export Percentage: | 60% |
| Export Market: | Global |
| Capital (USD): | 340,720 |
| Business Type: | Manufacturer, Design and Research Services |
| Competitive Advantages: | The company specializes in manufacturing automobile starter motor gear,Products marketed globally for 20-plus years that are highly regarded among customers for optimal quality and pricing. |