TILS - Taiwan International Lighting Show

Show Date:
2019/05/08~2019/05/10
Show Place:
Taipei World Trade Center Hall 1
Taipei, Taiwan
Official Website
Exhibition Dates & Hours:
May. 8-May. 9, 2019 10:00 AM – 17:00 PM
May. 10, 2019 10:00 AM – 16:00 PM

Show Scale:
(2019) 135 exhibitors

Exhibitors' Countries or Regions:
Taiwan, China, Vietnam, Japan, South Korea (6 countries or regions in total)

Main Themes:
Lighting integration
Lighting design
Home lighting
commercial lighting
Smart lighting
outdoor lighting
Kitchenware furniture lighting
Plant factory and lighting
Car lighting
Special lighting
Hospital lighting
Medical and medical beauty lighting
Building materials and lighting applications
Neon light / light box and other light display equipment
Lighting related accessories
Lighting production equipment
Lighting inspection and testing equipment
LED equipment materials
LED components (epitaxial, package, UV/IR)
Visitors:
(2018) 12,000 international visitors from 20 countries
Visitors' Countries or Regions:
China/the United States/Hong Kong/Japan/Vietnam/South Korea/the Philippines/Australia/Singapore/India.

Organizers:
Bureau of Foreign Trade, MOEA

CENS E-Magazines
2018-10 Edition

CENS Lighting, compiled specifically for overseas buyers, is the biggest and most complete lighting sourcing guide in T...(more)

Free SampleView Ebook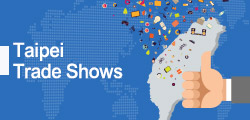 ©1995-
2006
Copyright China Economic News Service All Rights Reserved.