Established in 1988 in Taiwan's central county of Changhua, Tai Min Industrial Co., Ltd. has been devoted to production and development of various cutters and parts for food making machines for two decades.
To boost quality of its products, Tai Min has employed special, advanced manufacturing machines to turn out a full range of cutters. Plus, the company has continuously improved its production process and expanded its capacity, hoping to provide superior production service on an OEM (original equipment manufacturing) basis.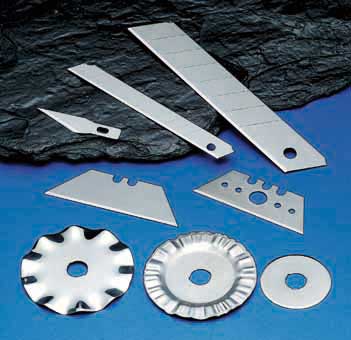 In addition, the company focuses its quality control on raw materials in particular and wants to make sure each of its cutters and parts is highly durable and suitable for use in food making machines and meets any rigid requirement from customers. Its various cutters made of high-quality tungsten carbide steel have been well received among foreign buyers all around the world.
With great efforts on production improvement, Tai Min has been capable of handling orders for customized cutters as one of the most competent cutter makers in the line.
(SC)
Tai Min Industrial Co., Ltd.
No. 79-15, Mingshan St., Homing Village, Hsiushui Hsiang, Changhua County, Taiwan
Tel: 886-4-769-2313
Fax: 886-4-769-7547
Email: potaimin@ms39.hinet.net
Website: www.hipage.hinet.net/taimin