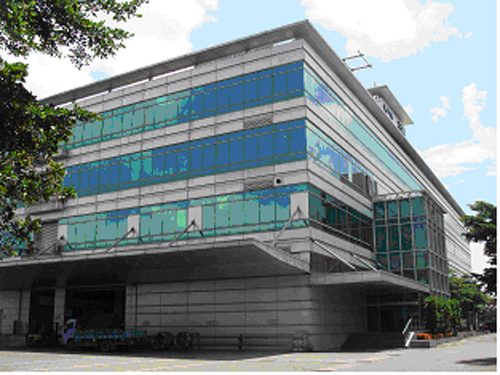 National Aerospace Fasteners Corporation (NAFCO), founded in 1997, specializes in providing professional fastening solutions. Besides helping clients develop assembly-related solutions, the company also offers fasteners for major transportation vehicles such as space shuttles, civil and military aircrafts, automobiles, public transport, trains and watercrafts. NAFCO products are also widely used in consumer durables ranging from public and private structures to household electrical appliances.
The company's unique ability lies in the development and manufacturing of heat- and corrosion-resistant nuts and bolts, self-locking nuts, computer numeric control (CNC) machined parts and many other special and unique items, backed by its aircraft engine fasteners. Major application range for the company's fastener products is quite wide, especially including engines, exhausting systems, turbo chargers for automotive and marine industries etc.
Currently, the TS 16949- and AS9100-certified NAFCO operates two modern factories in northern Taiwan. The firm's fasteners products are rolled out of those in-house unique production lines after undergoing silver plating, Nondestructive testing (NDT), passivation, and vacuum heat treatment. The firm also owns a factory in Shanghai of China, which is expected to win the AS9100 certification in 2011.
For quality production, NAFCO employs materials as Waspaloy, Inconel, A286, Carbon Steel, Alloy Steel, Al-Alloy, and Titanium Alloy etc. The firm's gages/testing equipment allow effective testing of metals, tension, three-dimensional measurements, comprehensive optical sorting, x-ray coating thickness, NDT, Johnson Gage etc, ensuring product quality and production efficiency.
NAFCO plays a critical role in helping globalization efforts of GE, GM, Honda, Honeywell, IHI, Lockheed Martin, Nokia, Snecma and Acument Global Technologies etc. It's also a publicly held company in Taiwan, with major shareholders including the Taiwan Cabinet's Development Fund and Mitac group, among others.
The company's wide-ranging product lines include: heat and corrosion resistant nuts, self-locking nuts, prevailing torque nuts, blind rivet nuts, CNC machined parts, NS rivet nuts (slotted body), brass insert nuts, stainless clinching nuts, piston racks, A286 bolts, steel insert nuts etc. (QL)
National Aerospace Fasteners Corp.
No. 1, Taiping East Road, Pingjen, Taoyuan Hsien, Taiwan 324
Tel: +886-3-4508868
Fax: +886-3-4604183
Website: www.nafco.com.tw
E-mail: charlest@ms1.nafco.com.tw