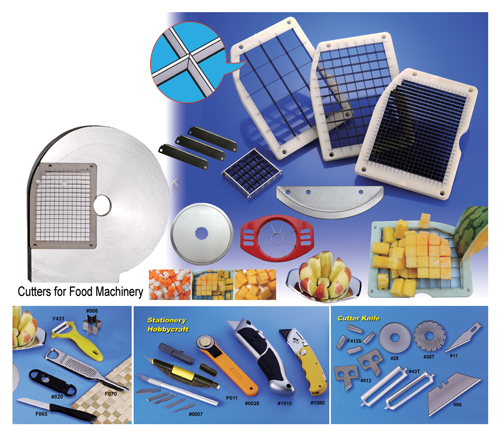 Tai Min Industrial Co., Ltd. has specialized in making knives and cutters since 1985, renowned for innovating products to meet special requirements of global customers.
The maker's line includes utility knives, craft-making knives, stationery cutters, kitchen and food processing machine cutters, special knives and cutters, standard blades, high-carbon-steel blades etc.
Mainly an OEM/ODM (original equipment/design manufacturer), this maker also can handle tooling, molding and manufacturing to meet special requirements based on customers' designs and drawings.
With integrated production in-house, Tai Min concentrates on producing high-quality products, offering quality services and never turns down small volume orders.
Tai Min Industrial Co., Ltd.
79-15, Mingshan St., Homing Village, Hsiushui Hsiang, Changhua County, Taiwan
Tel: 886-4-769-2313
Fax: 886-4-769-7547
E-mail: potaimin@ms39.hinet.net
Website: www.tai-min.com