George Wang Industrial Co., Ltd., established in 1994, specializes in manufacture of stainless–steel pliers in Taiwan, with a strong, in-house R&D team helping to roll out a variety of pliers suitable for making jewelry, handicraft, fishing lures and small precision equipment etc.

Employing an array of state-of-the-art production equipment and inspection instruments to ensure high product quality, the maker can capably fill orders to meet special requirements.

The company now offers a variety of manual hand tools as vises and clamps, swivel base vises, clamps, gluing clamps, wire/cable strippers, cable-cutting pliers, slip-joint pliers, water pump pliers/pipe pliers, nail pincers/end pliers, tweezers, and pinch-off pliers. (BS)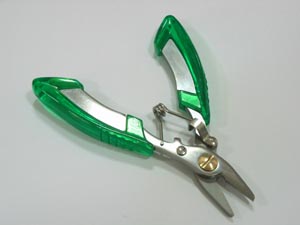 George Wang Industrial Co., Ltd.
No. 14, Kenghai Lane, Chinlin Village, Hsiuchui, Changhua Hsien, Taiwan 504
Tel: 886-4-768-0188
Fax: 886-4-768-0198
E-mail: 7680188@anet.net.tw