Established in 1988, Ingger Rubber Enterprise Co., Ltd. is a veteran company specializing in developing and manufacturing high-quality rubber parts for a wide range of industrial applications, supplying parts of natural rubber, HNBR (Hydrogenated Nitrile Butadiene Rubber), NBR, EPDM (ethylene propylene diene monomer), Viton, and all other special-formula rubber as specified.

In addition to producing standard products for industrial applications, Ingger claims that its core competitiveness lies in customized production according to clients' requirements.

The maker supplies oil seals, oil rings, engine mounts, engine bushings for vehicle applications, as well as many others to customers in medical, electronic, machinery etc. industries.

Ingger exports a big portion of output, especially to the U.S. It also welcomes inquiries regarding corporate details and product.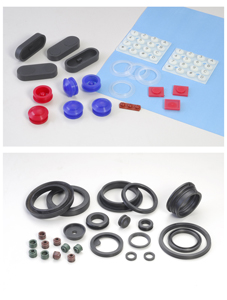 Ingger Rubber Enterprise Co., Ltd.
No. 15, Changan 2nd St., Kuanghua Li, Taiping District, Taichung City, Taiwan 411
Tel: 886-4-2393-1238
Fax: 886-4-23931239
Email: 3ayingko@gmail.com