Hon Hai Precision Ind. Co. Ltd., one of the world's largest EMS (electronics manufacturing services) provider based in Taiwan, reportedly ships automotive-application liquid crystal display (LCD) panels to American premium electric-car maker Tesla, through its affiliated Innolux Display Corp., according to institutional investors.

Officials at Hon Hai refused to comment on the market rumors.

Hon Hai's chairman Terry Gou said previously that he met with Tesla's founder and CEO Elon Musk in late 2013 when he made a business trip to the U.S. Some institutional investors guess that the Hon Hai-Tesla partnership was finalized by Gou and Musk at that time.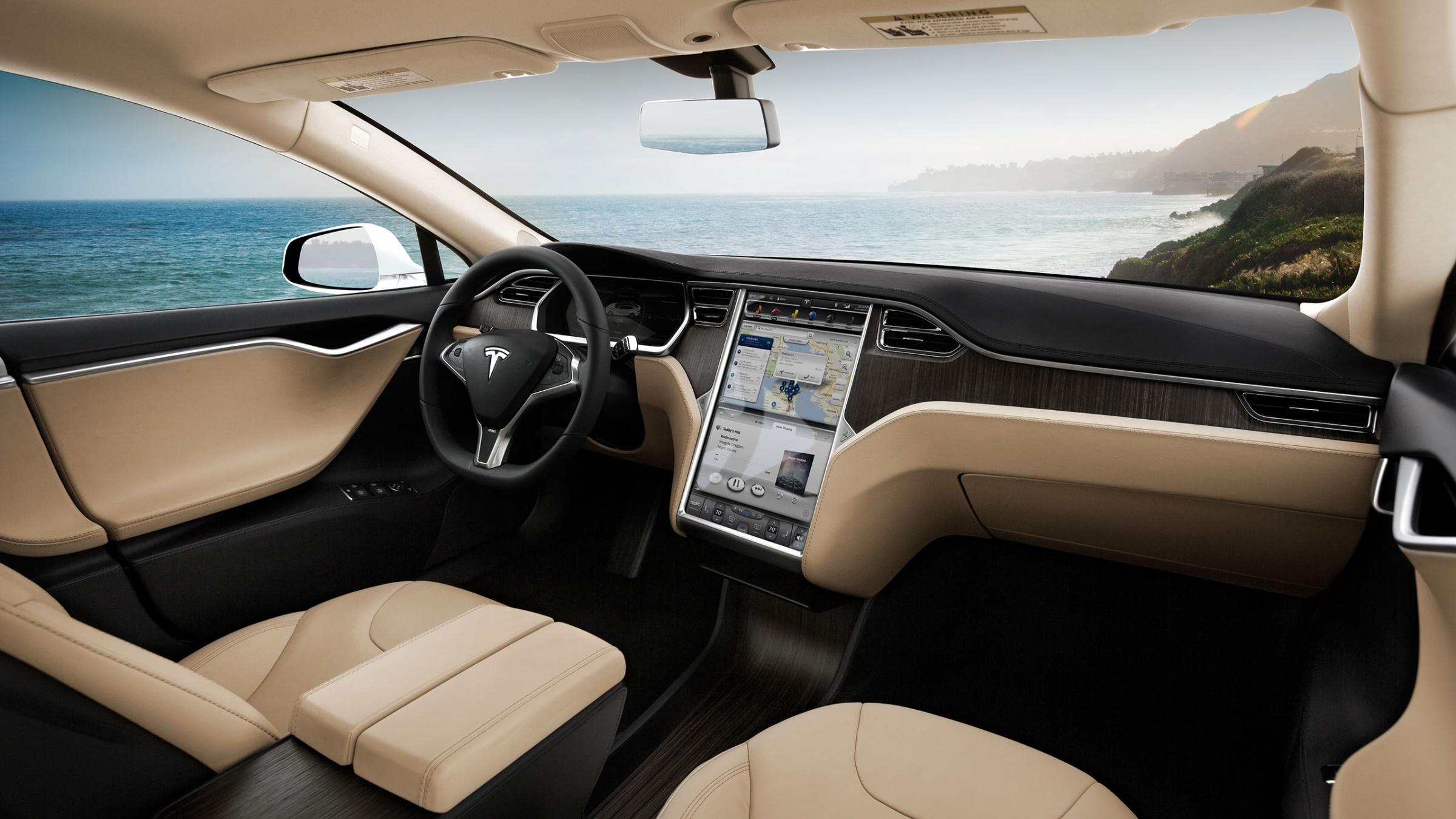 The Tesla Model S has a 17-inch center console display. (Photo from Tesla's website)
Industry insiders said Hon Hai is supplying 17-inch automotive panels for Tesla's Model S electric car through Innolux and that shipments are expected to expand as the displays are used in other Tesla models in the future.
In 2012, Innolux became the world's second-largest supplier of automotive panels trailing only Japan Display Inc. (JDI). In addition to Tesla, the Taiwanese panel maker also delivers display panels to international automakers such as BMW, Porsche, Jaguar and Ford. The company shipped an estimated 14 million automotive panels in 2013, positioning the company to take the top spot in the market.
Gou once said that Hon Hai has not excluded the possibility of setting up a 10th-generation (10G) TFT-LCD production line in the U.S. Many U.S. state governments are eager to host the project.
Industry sources note that Gou has been eyeing the automotive industry and Hon Hai sees car electronics as an important part of the group's 7C (computer, communication, and consumer electronics, channel, car, content, and medical care) business deployment.
In 2005, Hon Hai acquired automotive-electronic maker local AnTec Electric System Co., Ltd., and later it invested in Hua-chuang Automobile Information Technical Center Co. Ltd. (HAITEC), the vehicle and automotive technology development arm of Taiwan's Yulon Group. Hon Hai also spearheaded the establishment of the Taiwan Telematics Industry Alliance (TTIA) in 2009 and became the convener company of the technology integration working group. Gou disclosed previously that he has had talks with Li Shufu, chairman of Chinese automaker Geely Automobile Holdings Ltd., over possible cooperation on energy-saving and automotive electronics.
Hon Hai's Development in the Automotive Electronics Business

2005

Hon Hai acquires Taiwan automotive-electronics maker AnTec.

2006

Invests in HAITEC of Yulon Group.

2009

Spearheads the establishment of TTIA.

2010

Begins talks with Chinese automaker Geely.

2011

Wins order for automotive infotainment systems from German automaker Audi.

2012

Reportedly ties up with Chinese automaker Hawtai Motor Group to produce and sell small diesel engines and automatic transmissions.

2013

Hon Hai Chairman Terry Gou meets with Tesla CEO Elon Musk and reportedly finalizes an automotive-panel supply agreement.